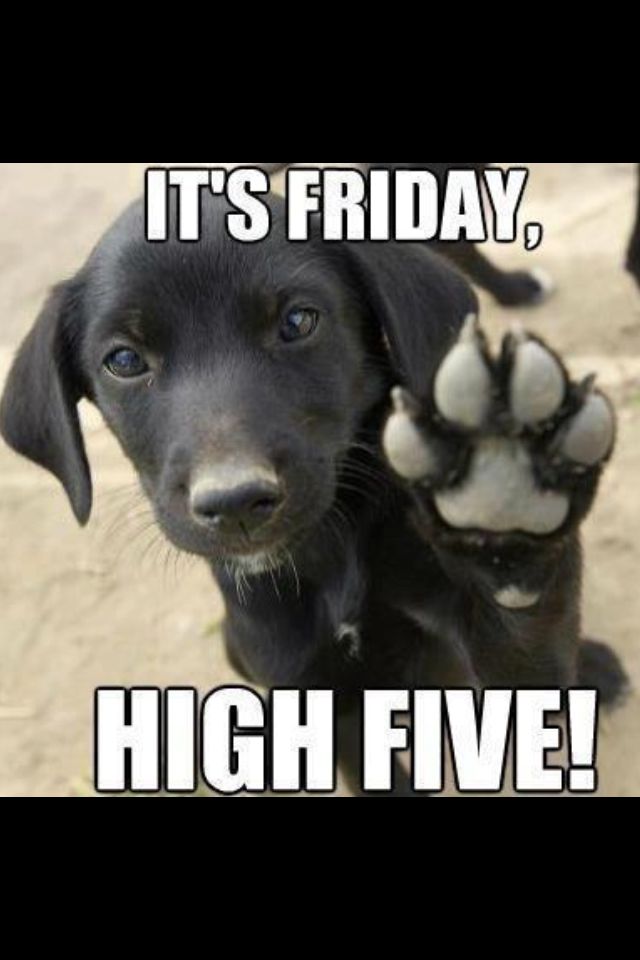 Its Friday! Check out the week ending rates from Guy Rivera at Guarantee Mortgage by clicking here. Then, Click here for the open houses this weekend. There are a few that you should see depending on your price point. Of special mention, Willow in Buellton, Eucalyptus, Lillebakke, Creekside, Rebild, Cheyenne and Pistache are some of my favorites.
Anybody out there looking for an upscale, super classy, pristine condition, luxury level rental? Look no further. One of my readers asked me to post this rental on this blog and I am overjoyed to present such a lovely home for the discerning renter out there. Superior location too. Some pics, highlights and contact: Beautiful (2907 sq. ft.) hacienda style home conveniently located on a hill overlooking Solvang. Walking distance to Hans Christian Anderson Park and Solvang School. Located on .65 acres on a quiet cul-de-sac with friendly neighbors and idyllic views. Easy access to Santa Ynez, Solvang, Buellton and Los Olivos. Newly remodeled large chef's kitchen, bathrooms and outdoor kitchen. Resort style backyard is perfect for entertaining with an outdoor kitchen, fire table and a solar heated pool and jacuzzi with a view of the Santa Ynez Mountains.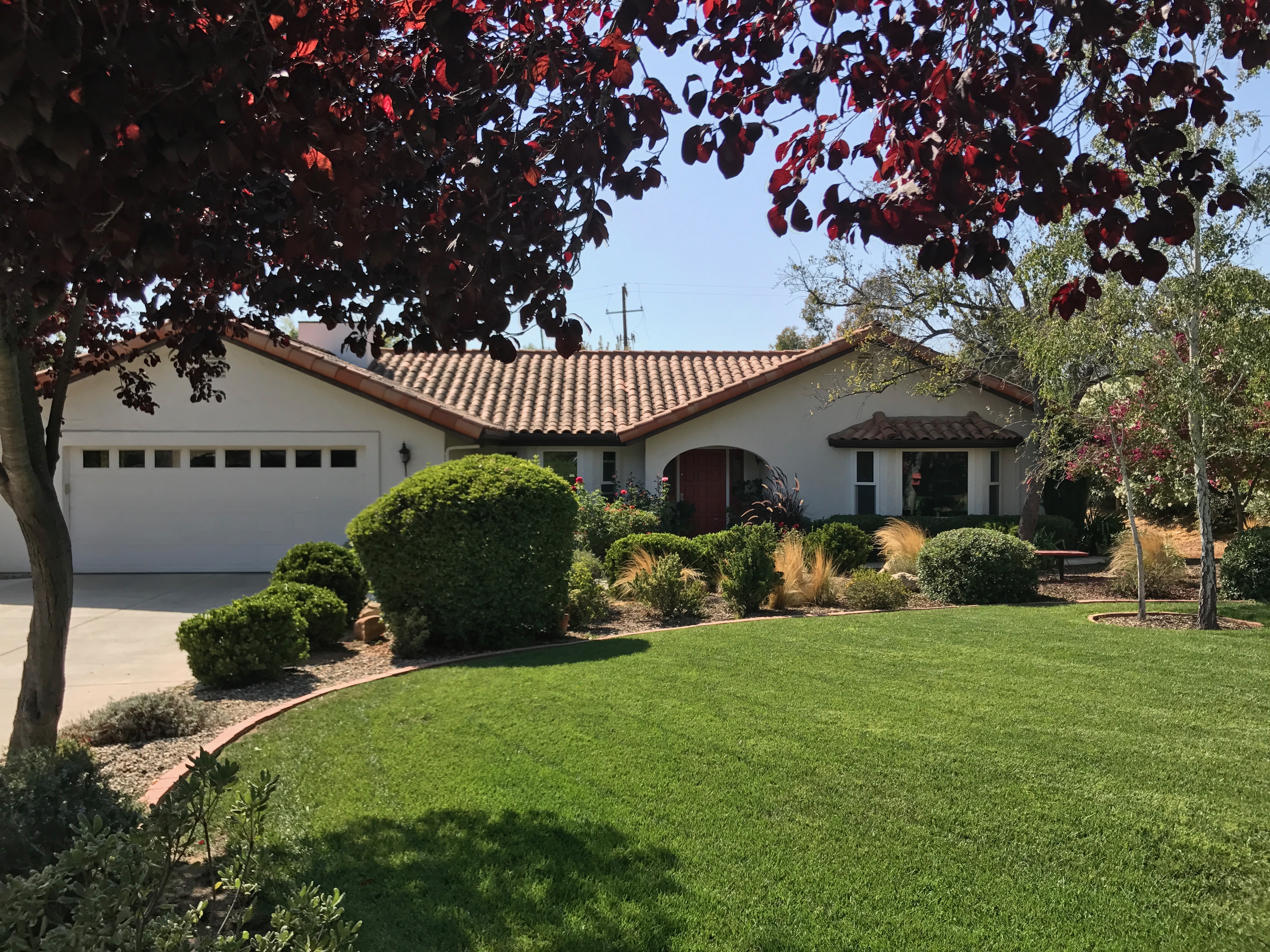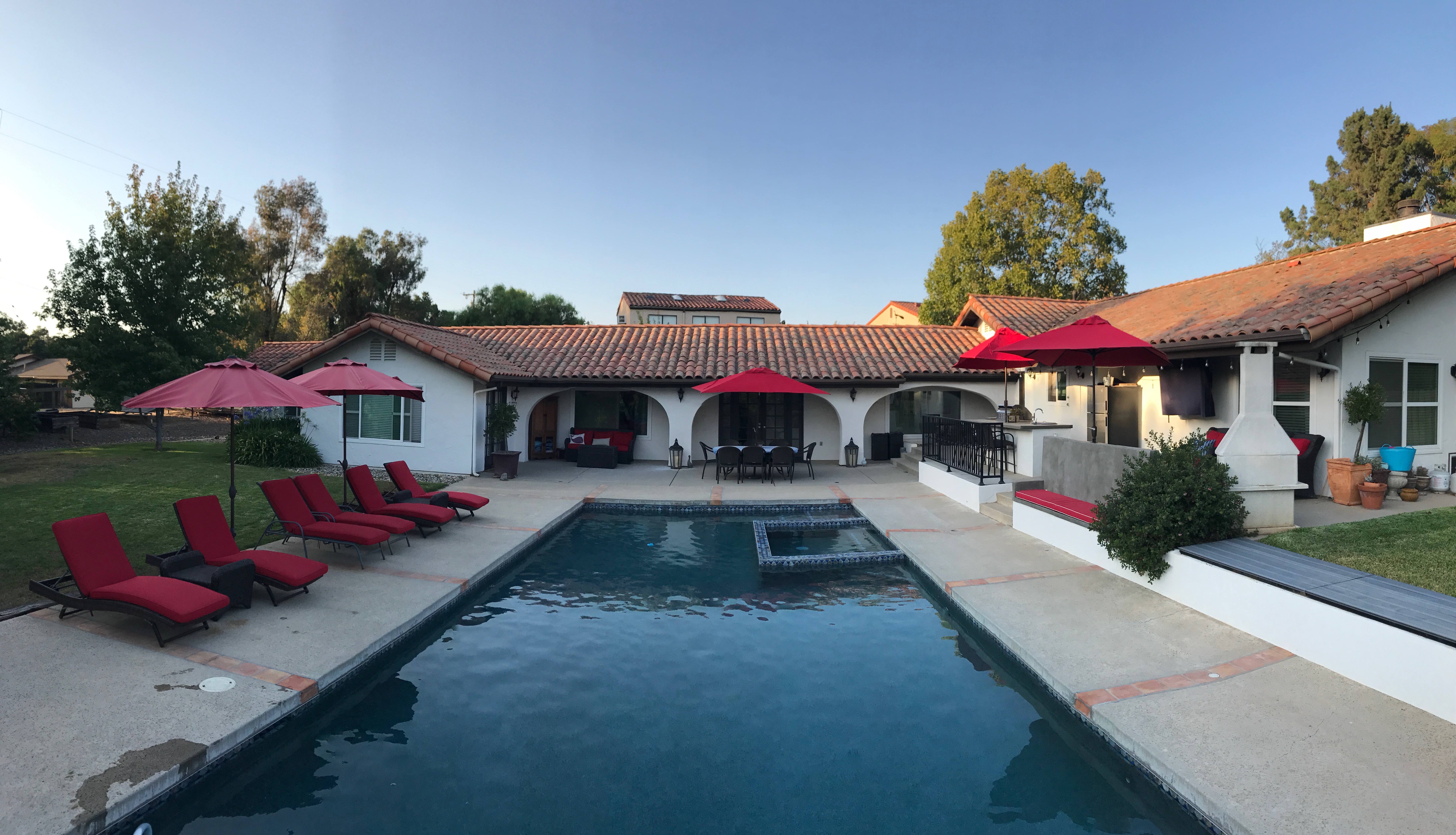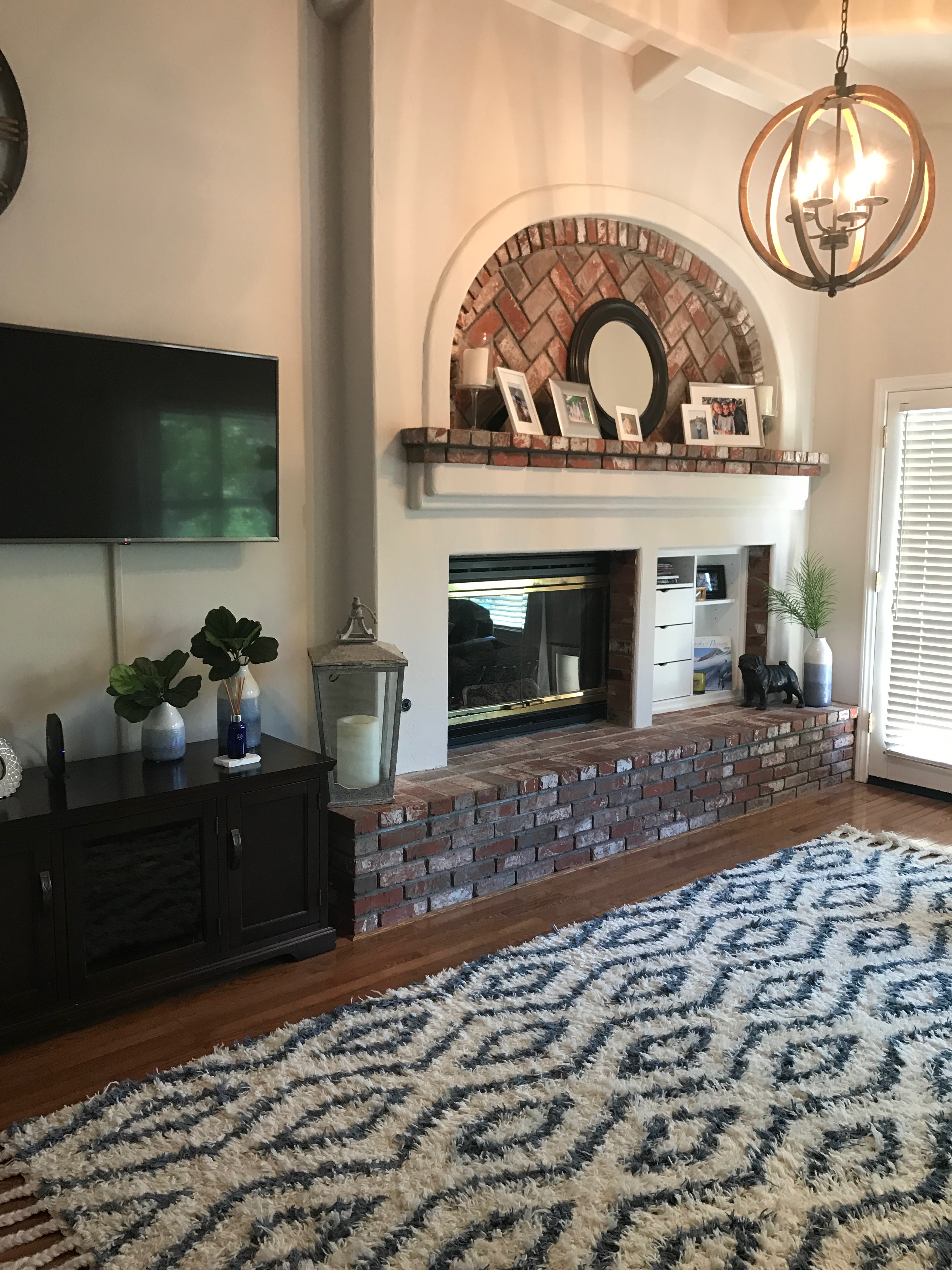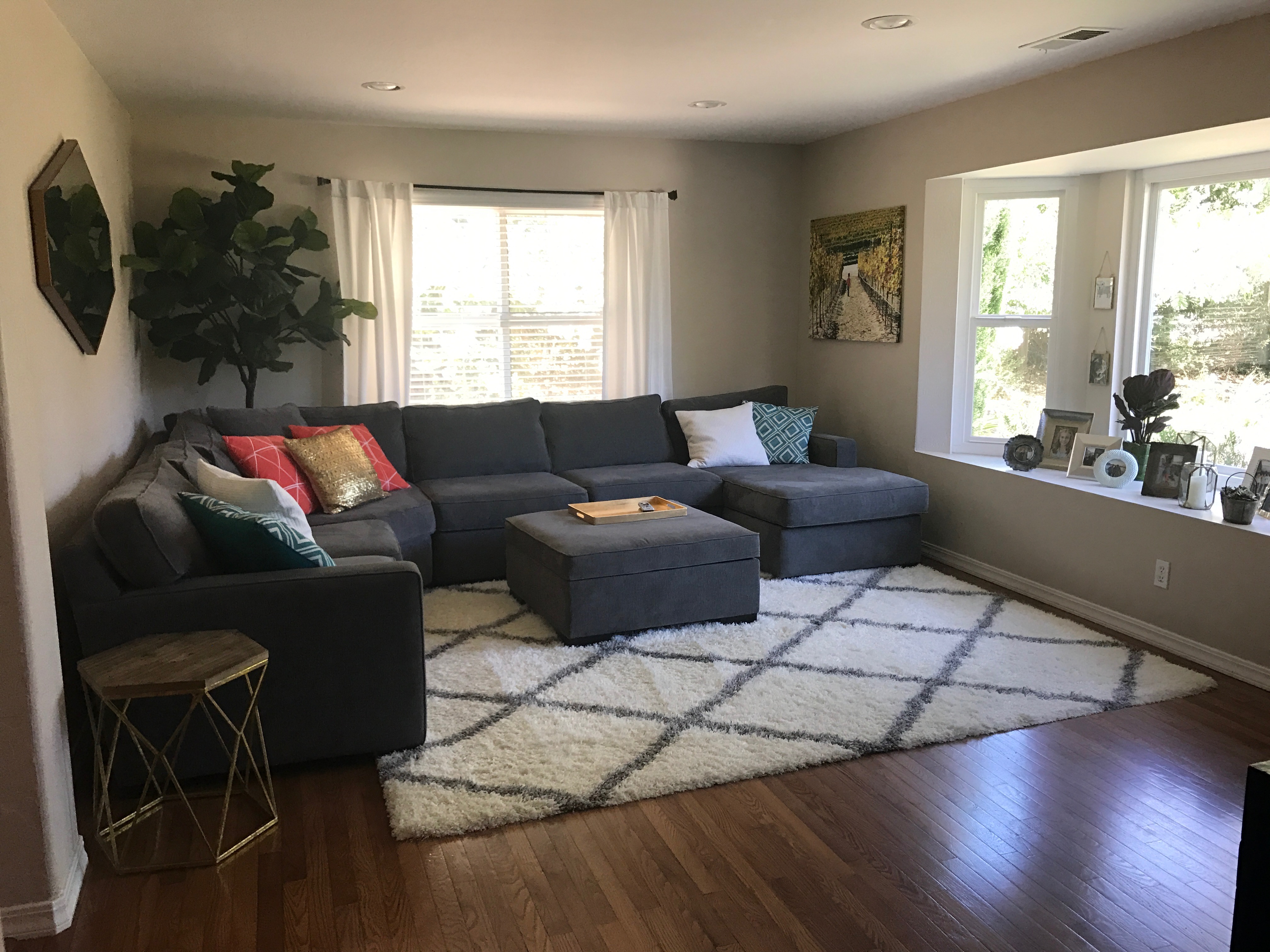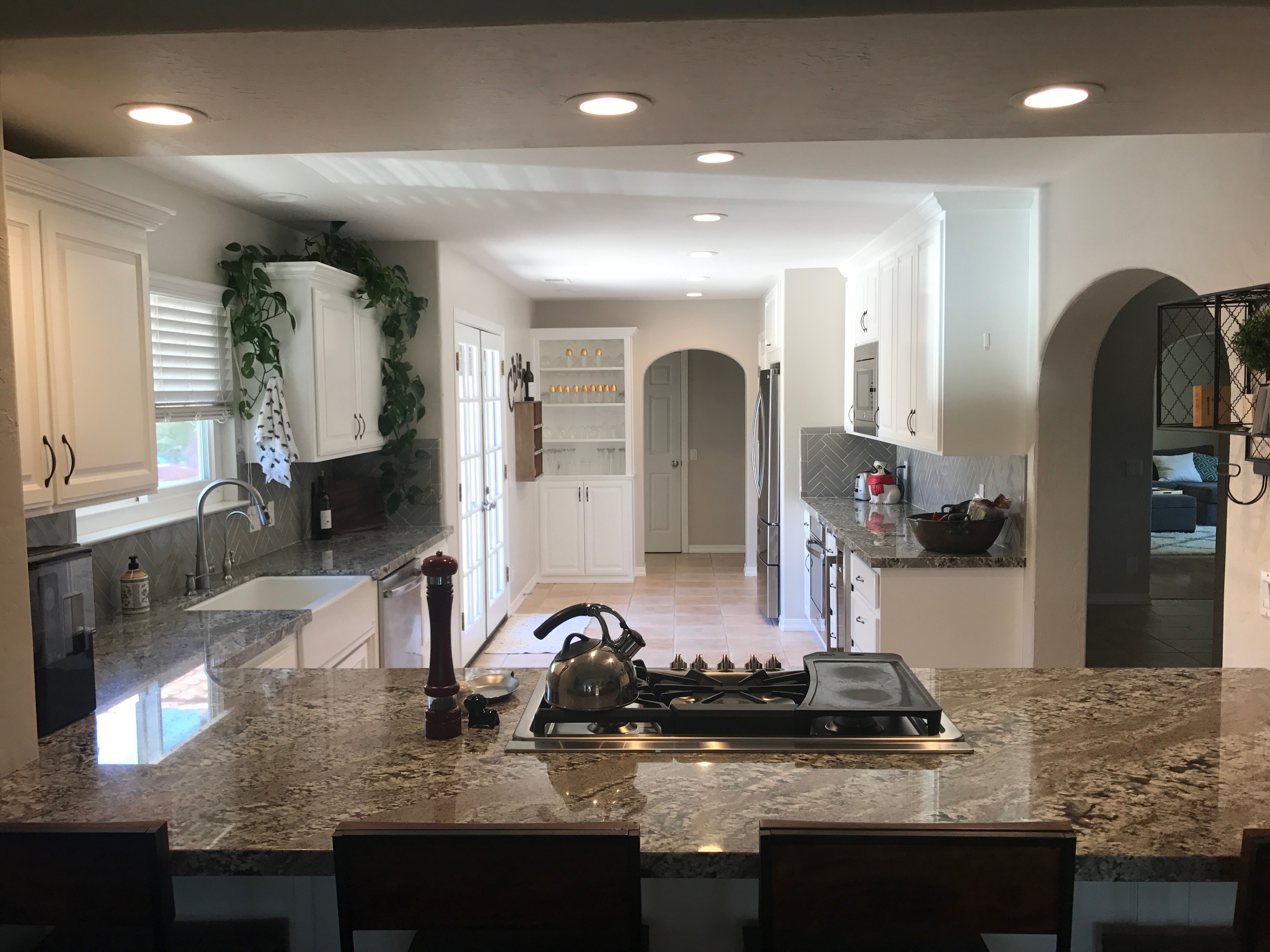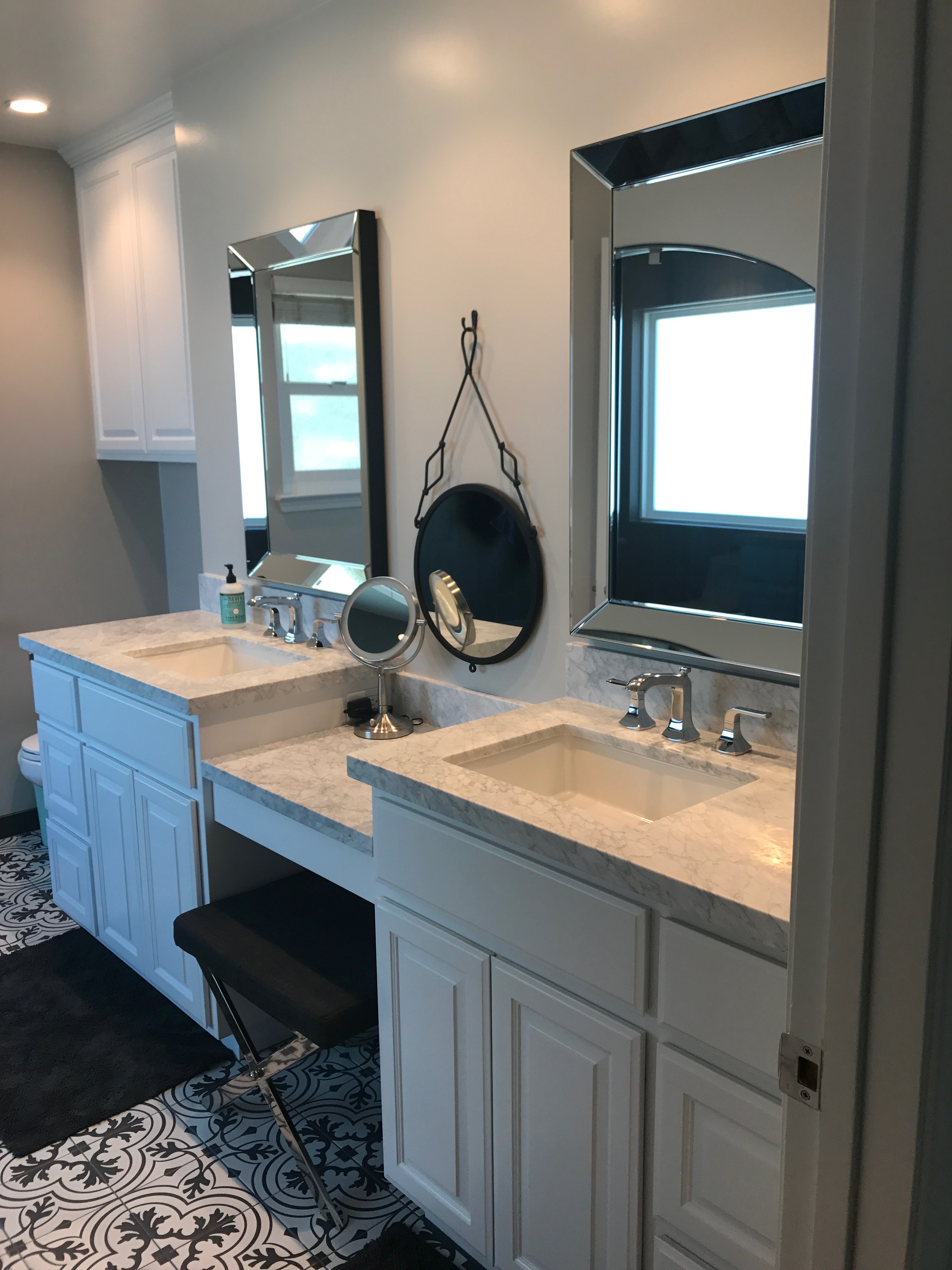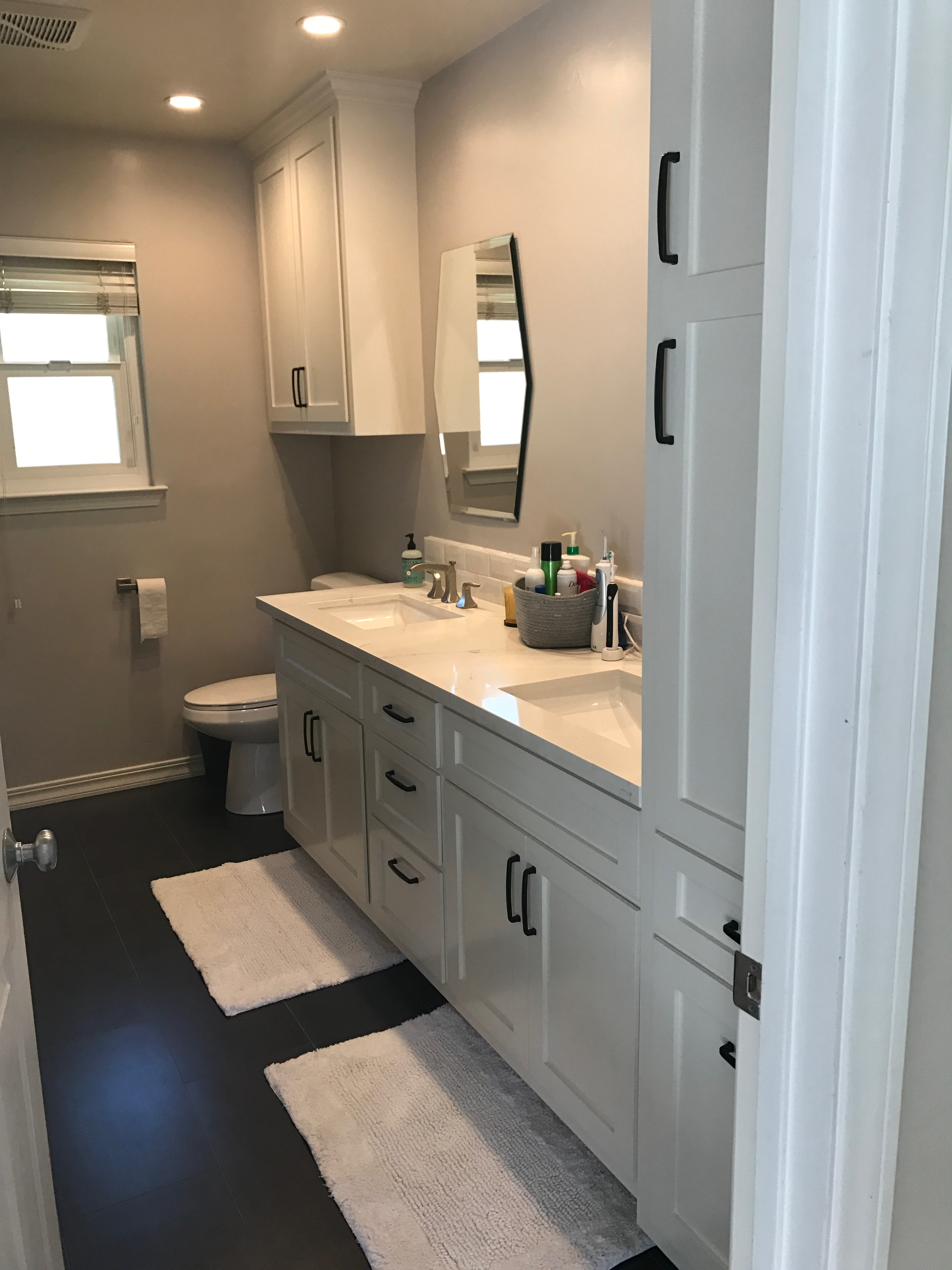 Other Features:Large garage with lots of storage
Walk in closet in master
Electric cover for pool
Two big pantries
Laundry room
Central Air
Lots of windows with natural light
Tenant is responsible for all utilities including water, electric and gas. Owner is responsible for pool service.
Available Oct./ Nov. 2018
*Please inquire by email to set up a tour.
kmerz727@verizon.net
New Listing
260 Valley Station Circle, Buellton (3/3 on .09 of an acre) 559K This home is in impeccable condition. Like new but better with nice wood floors. Preferred perimeter location offering no house behind and more sky. These lots tend to be a little roomier too. If you like new, take a look as we don't have much new in this price range other than condos. This is a planned unit development with an HOA of only $124 per month which pays for the private roads, open space maintenance including the private off leash dog park, lighting and the gardeners take care of your front yard. Nice!
New Listing
11 Chamiso Drive, Los Alamos (3/2 on .14 of an acre) $594,900 HOA in here is $185 per month.
Under Contract
3674 Robin Place, Santa Ynez (3/2 on .46 of an acre) 685K
Sold
3352 Numancia Street, Santa Ynez (3/2 + 1/1 studio on .54 of an acre) This is a listing in my own inventory. Listed at 725K and sold final for 675K. One of THE nicest remodels I have seen anywhere here in this price point. And it has views! What makes a remodel like this over the top, as with my listing at 2156 Creekside, is that the project was approached in a big picture planned out sort of way and then funneled down to the details. In this way, you get continuity of color palette, surfaces, design and other important elements like hardware, doors, windows and tile. Versus a project that just evolves over time during which ideas, tastes or die lots change, a project like this feels like a brand new home when you walk in the door. It really is special. To my incredibly gifted and visionary sellers, you guys totally rock. I literally couldn't have done this without you. Your trust, patience and mad skills were appreciated more than you could possibly know.
Sold
4180 Roblar Avenue, Santa Ynez (19.53 acres, land only) Listed at $1,250,000 and sold final for $1,000,000 even.
**Click on each hyperlink to see the listing office related to each property. Property links may not open if you are using Internet Explorer as your browser. Transactions noted here were completed by myself and other Realtors. I clearly identify those that I participated in. The hyperlink to each listing shows the listing office name if you would like to contact them directly. If you aren't already, please ask to be on my Daily Real Estate Update email list to receive the complete blog post with pics and aerials sent to you daily via email versus you having to remember to check my website or Facebook. Due to recent copyright issues, pics only appear on the email version. The identity of those on my list is not shared and I don't spam anyone. My daily updates are not a complete list of everything that happened today but instead events the general reader might find interesting or items you need to know to make good decisions. Readers should consult other venues of information gathering to find out more or to complete their information gathering efforts but this is a great place to start and I write every day Monday through Friday letting you know what I know.
Sharon Currie | Realtor DRE#01357602
Berkshire Hathaway Home Services BRE#01317331
Physical: 2933 San Marcos Ave #102, Los Olivos
Mailing: P O Box 778 Los Olivos CA 93441
p: 805.448.2727 f: 805.233.6461
e: sharon@sharoncurrie.com
w: Daily Blog www.sharoncurrie.com
Visit me on Facebook https://www.facebook.com/SYVRealEstate/
Read My Zillow Reviews by Clicking Here
Wire Fraud Advisory: Never wire money to a source you have not confirmed verbally with the recipient. Wiring instructions will never be sent by me. Only accept them from a reliable confirmed source.