I took a couple of days off so today's post is for Wednesday, Thursday and today. If you are planning on visiting a few open houses this weekend, click here for the entire list Saturday and Sunday. Check back on Monday for all the news. Have a good one!
New Listings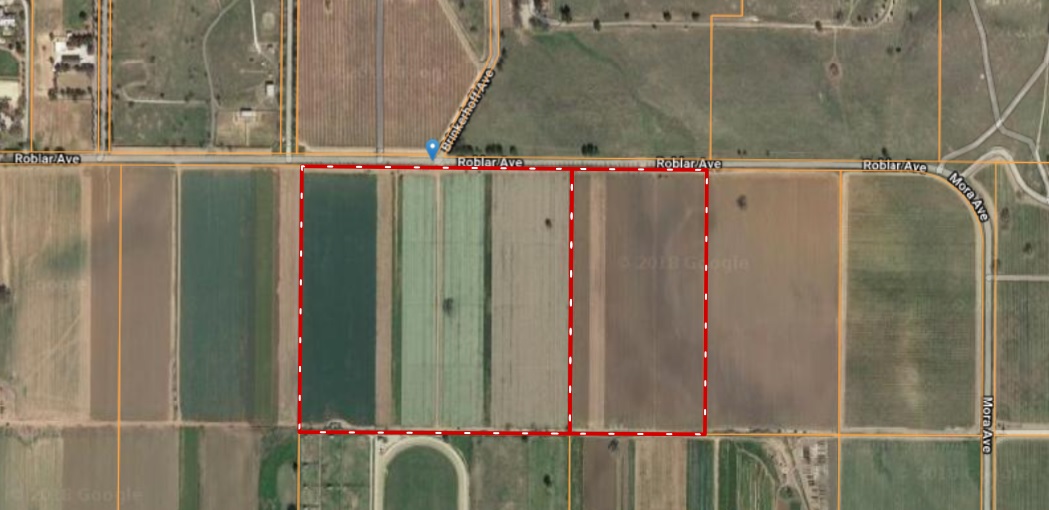 Roblar land. 4180 Roblar Avenue and 4130 Roblar Avenue, Santa Ynez. $1,250,000 and $2,470,000 respectively. Contiguous parcels with big water in one of valley's most premier locations. Flat land with outstanding views .... that's pretty hard to find.
2720 Quail Valley Road, Solvang (3/3 on 1 acre) $1,325,000 This huge kitchen/gathering room will really appeal to many out there. Comfy, cozy, warm and inviting. Ballard school district.
2575 Park Street, Los Olivos (7/4 on 5.6 acres) $1,395,000 I have been in this home and yes, there really are 7 bedrooms. Traditional in design on a sweet parcel. The house sits on the knoll for views, the land is begging for a vineyard on the slope. The huge metal work shop down below is massive and an excellent utility building or storage for cars, tractors, vineyard equipment etc. Other crops like hay, olives, lavender and horses would do especially well here too. In fact, one of the valley's most famous veterinarians, Chris Pankau (wise practitioner, a true gentleman and one heck of a horseman) lives just a stones throw from this place. You can walk your horses on down there for their check up. Close to town but not too close. Easy distance to LO school too.
Price Reductions
269 Glennora Way, Buellton (3/2 on .28 of an acre) This is a listing in my own inventory. Was 625K with a new price of 595K. I have had overwhelming good response to the location of this home backing up to the big open space hillside and the large almost third of an acre parcel. The house is in very good condition with some remodel done. It is now outstanding in its price range. Look around at what else you can buy in the 5's and then come and look at this one. It is an excellent value at 595K.
1021 N Refugio Road, Santa Ynez (main house and legal second residence on 1.98 acres) Was $1,375,000 with a new price of $1,325,000. There is a lot here for the money which horse people will especially appreciate. They pretty much fit everything in on this just under 2 acre parcel. House, guest house, covered pens, good sized arena, small pasture and an RV or trailer parking structure. Refugio address but shielded from traffic due to its flag lot location off the main road.
4301 Tims, Santa Ynez (3/3 on 19.36 acres) Was $1,495,000 with a new 100K lower price of $1,395,000.
9324 Hwy 101, Los Alamos (30 acres, land only) Was $4,495,000 with a new price of $3,950,000
Under Contract
3352 Numancia, Santa Ynez (3/3 with studio on .54 of an acre) 725K This is a listing in my own inventory. Views, full custom remodel, large parcel. This one has it all!
628 Pine Street, Solvang (3/3 on .19 of an acre) $839K
846 Sienna Way, Solvang (4/3 on 1+ acre) $1,175,000
2698 Quail Valley Road, Solvang (4/3 on 1.11 acre) $1,235,000

1555 Alamo Pintado Road, Solvang (multiple dwellings and barns on 20+ acres) $3,500,000
Sold
3145 Riley Road, Solvang (2/2 on .82 of an acre) Listed at 445K and sold final for 400K. In the Alisal on leased land at $23,488 per year. Original price 475K with 97 days on market.
3124 Bowl Place, Solvang (2/2 on 2 acres) Listed at 460K and sold final for 425K. Original price 524K with 335 days on market. In the Alisal on leased land at $21,600 per year but set to adjust this year for another 15 year adjusted locked in lease amount.
102 Downey Circle, Buellton (3/2 on .19 of an acre) Listed at 555K and sold final for $542,500. 28 days on market.
280 Valley Station Circle, Buellton (4/3 on .09 of an acre) This is a listing in my own inventory. Listed at 595K and sold final for 570K. Only 5 days on market. A huge thank you to my sellers who made it all too easy by handing me a perfect, orderly, completely lovely, ready to move into home in the best location in Valley Station. A stellar family!
374 Midten Hof, Solvang (4/3 on .16 of an acre) Listed at 795K and sold final for 750K. 79 days on market.
2945 Brinkerhoff Avenue, Santa Ynez (3/3 on 19.65 acres) Listed at $1,595,000 and sold final for $1,475,000. Original price $1,895,000 with 279 days on market. This was one heck of a good buy. Almost 3,000 square foot main house, guest house, barn, big views and 20 acres. A very good value.
**Click on each hyperlink to see the listing office related to each property. Property links may not open if you are using Internet Explorer as your browser. Transactions noted here were completed by myself and other Realtors. I clearly identify those that I participated in. The hyperlink to each listing shows the listing office name if you would like to contact them directly. If you aren't already, please ask to be on my Daily Real Estate Update email list to receive the complete blog post with pics and aerials sent to you daily via email versus you having to remember to check my website or Facebook. Due to recent copyright issues, pics only appear on the email version. The identity of those on my list is not shared and I don't spam anyone. My daily updates are not a complete list of everything that happened today but instead events the general reader might find interesting or items you need to know to make good decisions. Readers should consult other venues of information gathering to find out more or to complete their information gathering efforts but this is a great place to start and I write every day Monday through Friday letting you know what I know.
Sharon Currie | Realtor DRE#01357602
Berkshire Hathaway Home Services BRE#01317331
Physical: 2933 San Marcos Ave #102, Los Olivos
Mailing: P O Box 778 Los Olivos CA 93441
p: 805.448.2727 f: 805.233.6461
e: sharon@sharoncurrie.com
w: Daily Blog www.sharoncurrie.com
Visit me on Facebook https://www.facebook.com/SYVRealEstate/
Read My Zillow Reviews by Clicking Here
Wire Fraud Advisory: Never wire money to a source you have not confirmed verbally with the recipient. Wiring instructions will never be sent by me. Only accept them from a reliable confirmed source.