Many Zillow new listings emails are for listings that aren't new. This seems to be an increasing trend. In some cases, the property has been on the market for months. I think sometimes a change in the description, agent, price change or extension of the listing expiration may trigger this but nonetheless its inaccurate. From a buyer client standpoint, they get all excited only to find out that they looked at that listing months ago or decided not to see it for some reason. I've had many calls or emails from buyers and sellers asking why I didn't inform them of this new listing at which time I have to have this same discussion. It isn't really new! From a seller perspective, I guess it is however pretty cool. Free advertising is always good. So FYI with Zillow, new is not always new. But sometimes it is.
New Listing
2829 San Marcos, Los Olivos (main house and guest house on .16 of an acre) 865K Rare offering of a house and permitted guest house just a block or so from downtown. There are very few of these types of properties in the entire valley, fewer still in LO. Guest unit is behind the main house. Each home has their own fenced yards and separate entrances. Very close to the coffee house, easy distance to school and a hop skip into downtown LO.
Price Reduction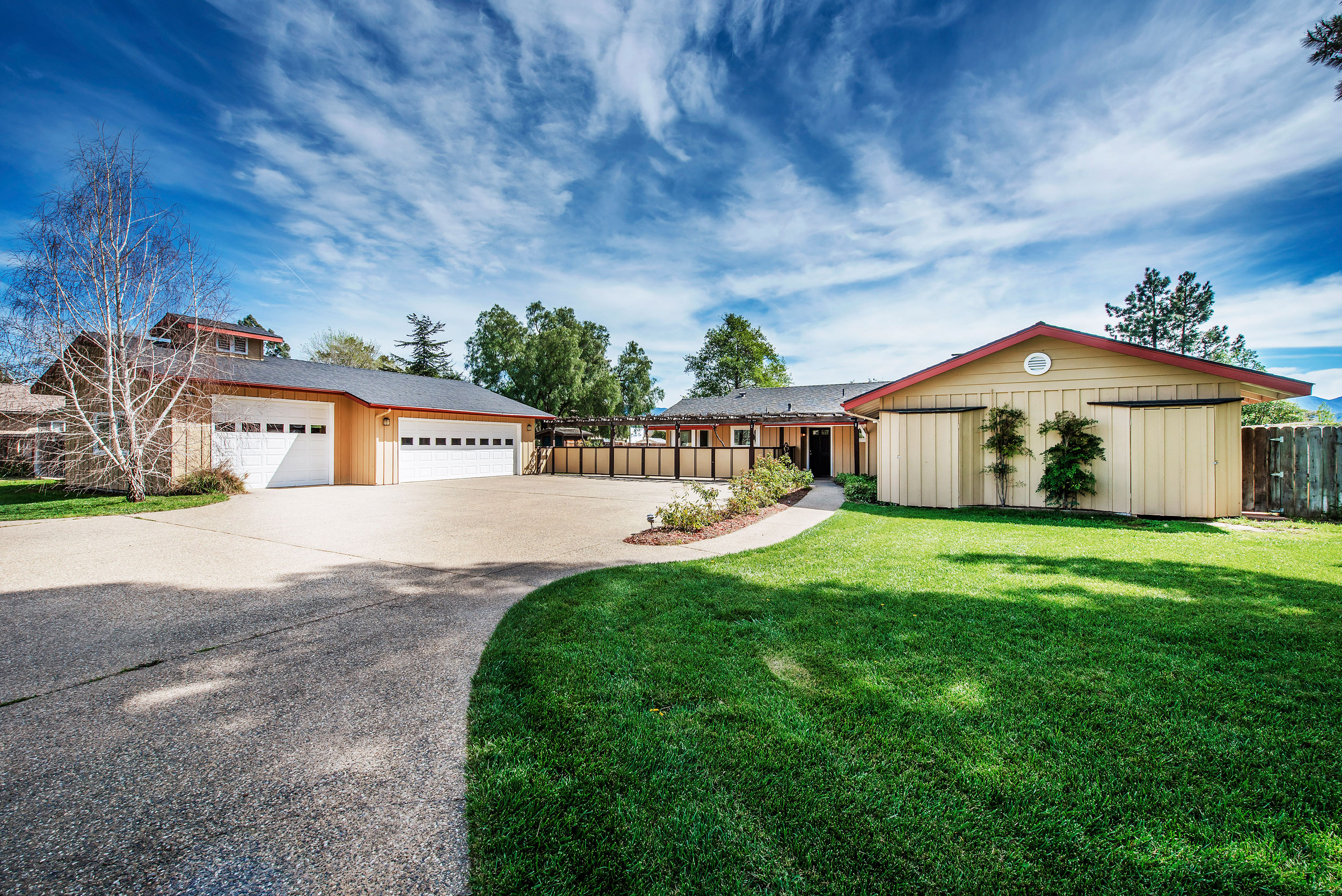 2664 Janin, Solvang (4/3 on 1 acre) This is a listing in my own inventory. Was 995K with a healthy adjustment to 950K. A really good buy made even better with motivated pricing. This home is turn key. Better than new by a long shot. New kitchen, bathrooms, lighting, flooring, plumbing .... the list is too long to describe here. Pool, gardens, circular driveway, detached 3 car garage, climate controlled wine storage. Janin water which means flat rate $375 per quarter. This is some of the cheapest water on the central coast. Owned solar panels equals little to no cost for power (no leases, completely paid for). Gosh, this place is awesome! If you haven't seen it before, make it #1 on your to do list. If you have and this new price perks up your ears, come and see it again. Its a good one! See the property website at www.2664Janin.com.
**If you aren't already, please ask to be on my Daily Real Estate Update email list to receive the complete blog post with pics and aerials sent to you daily via email versus you having to remember to check my website or Facebook. Due to recent copyright issues, pics only appear on the email version. The identity of those on my list is not shared and I don't spam anyone. My daily updates are not a complete list of everything that happened today but instead events the general reader might find interesting or items you need to know to make good decisions. Readers should consult other venues of information gathering to find out more or to complete their information gathering efforts but this is a great place to start and I write every day Monday through Friday letting you know what I know.
Sharon Currie | Realtor BRE#01357602
Physical: 2933 San Marcos Ave #102, Los Olivos
Mailing: P O Box 778 Los Olivos CA 93441
p: 805.448.2727 f: 805.233.6461
e: sharon@sharoncurrie.com
w: Daily Blog www.sharoncurrie.com
Visit me on Facebook https://www.facebook.com/SYVRealEstate/
Read My Zillow Reviews by Clicking Here
Wire Fraud Advisory: Never wire money to a source you have not confirmed verbally with the recipient. Wiring instructions will never be sent by me. Only accept them from a reliable confirmed source.
CONFIDENTIALITY NOTICE: This e-mail message and all attachments are intended solely for the use of the intended recipient or entity and may contain legally privileged and confidential information. If the reader of this message is not the intended recipient, you are hereby notified that any reading, disclosure, dissemination, distribution, copying or other use of this message or any attachments is strictly prohibited. If you have received this message in error, please notify us immediately by replying to the sender of this message and delete this message and all attachments, including all copies or backups thereof, from your system.