As has been pointed out to me multiple times today (you guys really are watching!), I made a booboo yesterday. Below here is the real photo for 2645 Quail Valley which closed yesterday at 818K. My bad!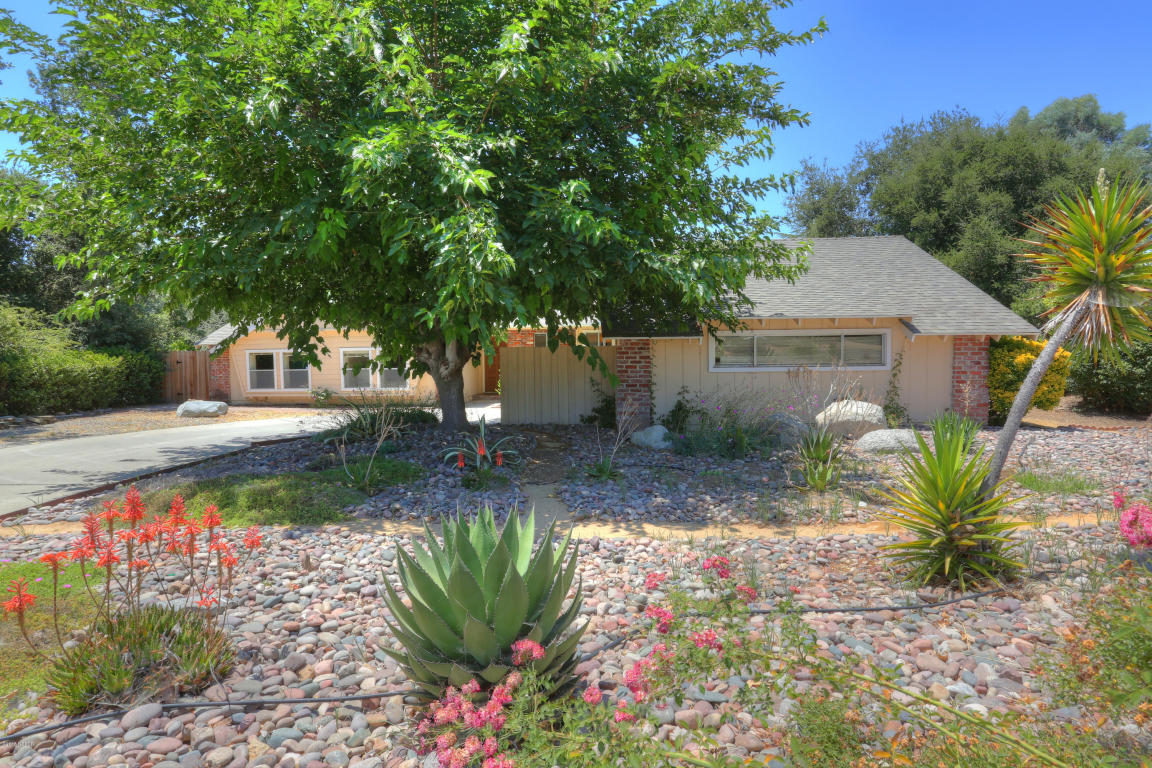 New Listing
2156 Creekside Drive, Solvang (3/2 on .24 of an acre) 749K This is a new listing in my own inventory. That is the MLS link above but just like yesterday, you can see the online tour at www.2156Creekside.com or on Youtube at https://youtu.be/luZ6Y11s3qQ. This remodel is so well done, it will exceed your expectations just like it did mine. One thing I have noted along the years about remodels is that they rarely encompass the whole interior. You might get a kitchen, maybe the bathrooms. When its done piece meal, it isn't homogeneous and the color palette drifts, surfaces and lighting aren't from the same time period etc. With a complete and well done remodel like this, done all at the same time, the whole place shows and feels like a brand new house because all the rooms, surfaces, lighting, colors and theme are homogeneous. And then there is Creekside. This is one of the hottest most desirable neighborhoods in the valley. Convenient to everything, walking distance to Sunny Fields Park and all the shopping including the new expanded natural foods market and restaurants. As I have said before, these homes lend themselves very well to remodels due to their forward thinking designs for 1979. This is a good one. Don't miss it! Shown by appointment only. Its unclear whether I'll be holding this listing open in the future so don't wait for that. Call, email or text me for your private showing.
New Listing
567 Pine Street, Solvang (3/3 on .48 of an acre) 775K Original Mid Century Modern from 1961. While the other Mid Century Modern aficionados are having to try and recreate this style, here it is as genuine as it gets and in very good condition to boot. Corner of Pine and Maple.
Price Reduction
1334 Edison Street, Santa Ynez (3/2 on .24 of an acre) Was 785K with a new price of 725K.
Price Reduction
3296 Glengary Road, Santa Ynez (3/2 on 1+ acre) Third price reduction this month. Now 795K. Oh come on! This is an excellent value in its price point. Just in water savings alone this is a great buy. Skyline Park has its own well system where water is not meter charged but is instead billed quarterly flat rate at $329. A lot of people are paying that per month! If you haven't seen this one before, do it. If you have already seen it, look again. Its amazing what a killer price will do to the appeal of a property. I can't recommend this one enough for value, lifestyle, location and privacy.
Price Reduction
2110 Adobe Canyon Road, Solvang (5 acres, land and barn) One of the last great buildable parcels just got even better. This is a listing in my own inventory. Was 950K with a new price of 895K. Versus other land that is just dirt, this particular parcel has a truly awesome barn. Not just any old barn either. This is a huge barn built with care and good quality on a slab with power and water. The pics will show you the cavernous center area plus additional rooms, awesome ceiling and doors that open to an incredible view. Speaking of views, the building site on this parcel is endowed with incredible views too without having to be up high in a wind tunnel. Lots of usable, great views and a wonderful barn as your staging ground. This little known area provides a lovely setting, world class vineyards and very nice surrounding homes on large parcels for neighbors. While very private and quiet, the location is convenient and in Ballard school district. Water and power to the site already. Shared private well already functioning. Its good one!
Sold
155 Rancho Alisal Drive, Solvang (3/3 on .62 of an acre) Listed at 499K and sold final for 475K. One of the lowest land leases I have seen in here for some time at $18,360 until 2029. Original price 525K with 55 days on market.
**Click on each hyperlink to see the listing office related to each property. Property links may not open if you are using Internet Explorer as your browser. Transactions noted here were completed by myself and other Realtors. I clearly identify those that I participated in. The hyperlink to each listing shows the listing office name if you would like to contact them directly. If you aren't already, please ask to be on my Daily Real Estate Update email list to receive the complete blog post with pics and aerials sent to you daily via email versus you having to remember to check my website or Facebook. Due to recent copyright issues, pics only appear on the email version. The identity of those on my list is not shared and I don't spam anyone. My daily updates are not a complete list of everything that happened today but instead events the general reader might find interesting or items you need to know to make good decisions. Readers should consult other venues of information gathering to find out more or to complete their information gathering efforts but this is a great place to start and I write every day Monday through Friday letting you know what I know.
Sharon Currie | Realtor DRE#01357602
Berkshire Hathaway Home Services BRE#01317331
Physical: 2933 San Marcos Ave #102, Los Olivos
Mailing: P O Box 778 Los Olivos CA 93441
p: 805.448.2727 f: 805.233.6461
e: sharon@sharoncurrie.com
w: Daily Blog www.sharoncurrie.com
Visit me on Facebook https://www.facebook.com/SYVRealEstate/
Read My Zillow Reviews by Clicking Here
Wire Fraud Advisory: Never wire money to a source you have not confirmed verbally with the recipient. Wiring instructions will never be sent by me. Only accept them from a reliable confirmed source.