New Listing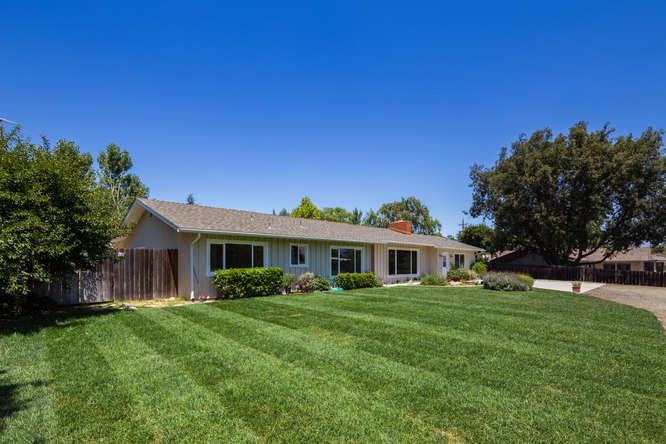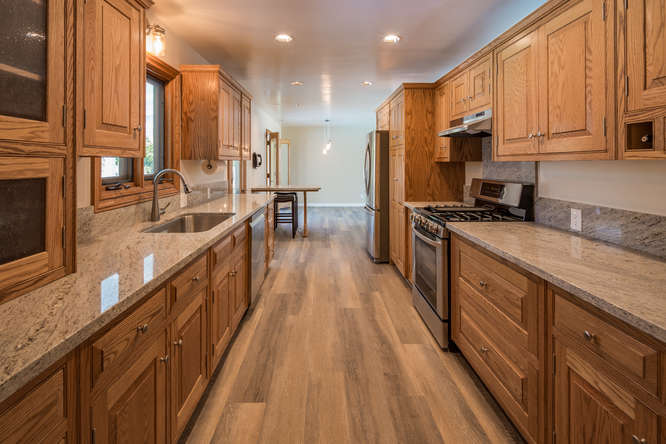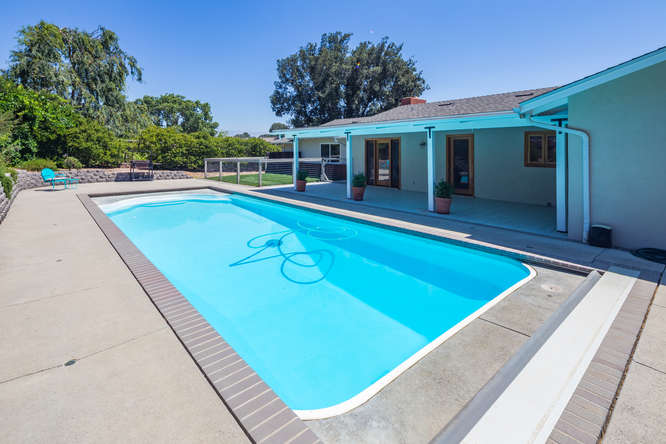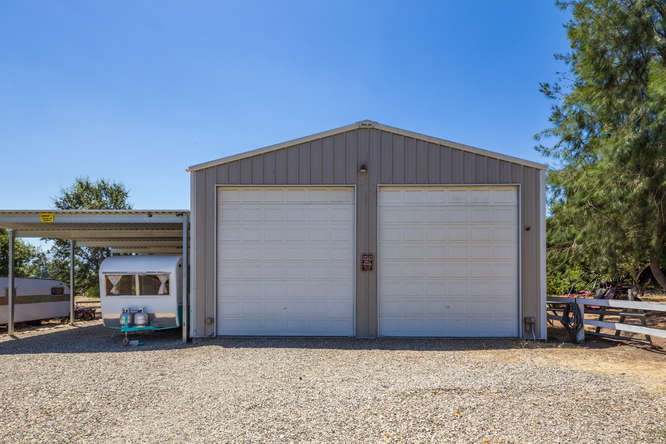 1233 Calzada, Santa Ynez (main house and guest studio on 1 acre) 985K This a listing in my own inventory so go to the property website at www.1233Calzada.com. Completely renovated and brought forward with good taste and a color palette that will work with anyone's decor. Main house has 4 bedrooms and 2 full baths. The attached yet separate guest studio has a large room used easily for living and sleeping plus a full kitchen and bathroom. The guest studio even has its own fenced yard! The level of quality here is substantial as is the layout, square footage, acreage and outdoor experiences like pool, RV barn and shop. Down a long and private lane, the location is close to everything yet far off the main road. Perfectly renovated and perfectly priced. Open tomorrow Tuesday on broker caravan but the public is definitely invited. Come on by! Also open this Sunday the 30th from 1:00 to 4:00. Lots of choices to see this beauty as well as just good old fashioned ringing me up for a private showing.
New Listing
2844 Alta St., Los Olivos (3/3 on .33 of an acre) 949K On the side of Alta farthest away from town, this short dead end street is popular with those wanting to be close to town but without traffic and tourism. Quite a nice little street actually. This one has had some remodeling and check out the pool.
New Listing
1932 Viborg, Solvang (3/2 on .50 of an acre) 839K Picture this. A glass of wine, crackers (low carb of course) and cheese .... a herd of deer including their babies frolicking and grazing just outside your back fence. Out in the middle of nowhere? Nope. Right here within walking distance of many conveniences. Backing up to the open space between Mission Oaks and the houses below, the location is magical especially if you enjoy wildlife and open space. I have to wonder who doesn't?
New Listing
3285 Buck Canyon, Santa Ynez (4/4 on 13.81 acres) $3,700,000
New Listing
2389 Alamo Pintado, Los Olivos (10.1 acres, land only)
203 Menlo, Buellton (3/3 on .21 of an acre) This is a listing in my own inventory. Was 595K with a new lower price of 575K which means this excellent value just got even better. Very clean and move in ready with recent upgrades and a newer roof. Light and bright with a generous master suite and upper view deck. The real river rock fireplace is a beauty but the star of the show is the huge back yard and multiple access points to it. Being at the end of the cul de sac does have its benefits, namely a big usable back yard. Add in the RV parking gate and pad. On almost a quarter acre, its pretty tough to beat this kind of outdoor experience at this price point. Check out what 575K buys in Santa Barbara and then come and look at this one.
Price Reduction
1015 Ladan, Solvang (5/5 plus luxury guest unit on 6.04 acres) Was $3,100,000 with a new lower price of $2,995,000 making this fantastic custom home in over 6,000 square feet quite attractive. Compare this to many in this price range and I think you'll discover this property offers an abundance of advantages not the least of which are tremendous panoramic views, convenient location and campus like site plan. I love the library!
Rental Reduction
1712 Odin, Solvang $3800 Village Collection. Was $3900 and now $3800 per month.
Under Contract
1489 Aarhus #A, Solvang (2/1 condo) 379K Simply adorable. I showed this condo over the weekend and loved it.
Under Contract
2664 Janin, Solvang (4/3 on one full acre) $1,039,000 Another listing in my own inventory! See the property website at www.2664Janin.com. Well done remodel with Janin's economical water. Better than new in every way with lots of natural light and an amazing kitchen.
Sold
3343 Madera, Santa Ynez (3/3 on .23 of an acre) Listed at 749K and sold final for 715K. One of the newer homes in the village, built in 2004, with a true great room design.
Sold
175 Camino San Carlos, Buellton (3/3 on 1 full acre) Listed at 695K and sold final for 685K.
Sold
676 Floral, Solvang (3/2 condo) Listed at 415K and sold final for 405K. Over 1800 square feet in this model.
**If you aren't already, please ask to be on my Daily Real Estate Update email list to receive the complete blog post with pics and aerials sent to you daily via email versus you having to remember to check my website or Facebook. Due to recent copyright issues, pics only appear on the email version. The identity of those on my list is not shared and I don't spam anyone. My daily updates are not a complete list of everything that happened today but instead events the general reader might find interesting or items you need to know to make good decisions. Readers should consult other venues of information gathering to find out more or to complete their information gathering efforts but this is a great place to start and I write every day Monday through Friday letting you know what I know.
Sharon Currie | Realtor
Physical: 2933 San Marcos Ave #102, Los Olivos
Mailing: P O Box 778 Los Olivos CA 93441
p: 805.448.2727 f: 805.233.6461
e: sharon@sharoncurrie.com
w: Daily Blog www.sharoncurrie.com
Visit me on Facebook https://www.facebook.com/SYVRealEstate/
Read My Zillow Reviews by Clicking Here
CalBRE#: 01357602