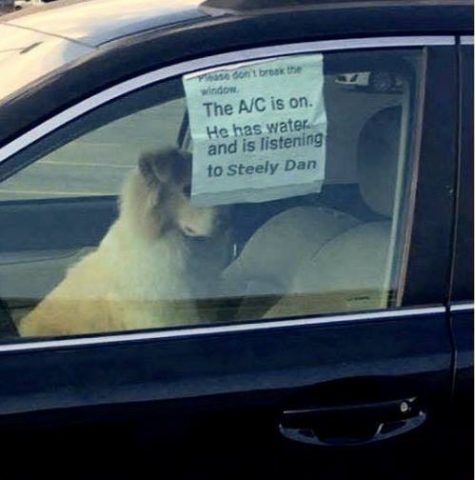 Summer is definitely here. We can safely pack away all that winter wear! Please remember to consider your pets comfort this time of year. I saw a guy at the farmers market in Solvang today showing off and making is dog obey and lay fully down on the very hot pavement. Apparently wondering why the dog didn't want to lay down never entered his mind. Super uncool which I made sure to mention to him. That is besides the point that dogs are not allowed at the farmers market anyway, so says the huge sign at both ends of the market. So plan on leaving your fur children in the car with the AC running, a bowl of water and Steely Dan playing. Its the kind thing to do.
New Rental
740 Alisal Road, Solvang (3/2 on .43 of an acre) $2,500 Sharon: Over 1900 square feet within strolling distance to downtown. Not many rentals out there so on your marks, get set, go! Call 805-688-5127 for an appointment.
New Listing
325 Bell Street, Los Alamos (3 houses on .21 of an acre) $1,195,000 Sharon: Mixed use commercial zoning but currently all three units are rented residential. I have the income numbers on this one if you are interested. Love it and leave it as is, start planning the next exciting project for up and coming Los Alamos or hold for future appreciation or use. Listed by Suzy Ealand and Ken Sideris of BHHS
Price Adjustment
2903 Buckboard Lane, Solvang (main house plus legal 2nd unit on .91 of an acre) Sharon: Was 969K with a new price of 939K. Listed by Justin Etherton of Keller Williams.
Under Contract
333 Third Street, Solvang (3/2 on .32 of an acre) 595K Listed by Susie Sorensen of BHHS
466 Hawk Canyon Court, Buellton (4/4 on .16) 780K Listed by Connie Meynet of Village Properties
1458 Kronborg Drive, Solvang (3/2 on .48 of an acre) 929K Sharon: Told ya it was a good one. Only 4 days on market and first broker open was just yesterday. Listed by John Nuzzolillo of Santa Barbara Brokers
**Click on each hyperlink to see the listing office related to each property. Property links may not open if you are using Internet Explorer as your browser. Transactions noted here were completed by myself and other Realtors. I clearly identify those that I participated in. The hyperlink to each listing shows the listing office name if you would like to contact them directly. If you aren't already, please ask to be on my Daily Real Estate Update email list to receive the complete blog post with pics and aerials sent to you daily via email versus you having to remember to check my website or Facebook. Due to recent copyright issues, pics only appear on the email version. The identity of those on my list is not shared and I don't spam anyone. My daily updates are not a complete list of everything that happened today but instead events the general reader might find interesting or items you need to know to make good decisions. These informational items are also readily available on a variety of other sites. Readers should consult other venues of information gathering to find out more or to complete their information gathering efforts but this is a great place to start and I write every day Monday through Friday letting you know what I know. I will NEVER send you a request to wire money. If you ever receive a request from me to wire money, it is a scam. Do not reply to it but do forward it to me at scurrie@bhhscal.com for further investigation by our company tech staff. Real estate related wire fraud is rampant worldwide.
Sharon Currie Realtor License #01357602 805.448.2727 scurrie@bhhscal.com
Nina Stormo Realtor License #01341678 805.729.4754 ninastormo@bhhscal.com
Berkshire Hathaway Home Services BRE#01317331
Physical: 2933 San Marcos Ave #102, Los Olivos
Mailing: P O Box 778 Los Olivos CA 93441

w: Daily Blog www.sharoncurrie.com
Visit me on Facebook https://www.facebook.com/SYVRealEstate/
Read Zillow Reviews by Clicking Here
Wire Fraud Advisory: Never wire money to a source you have not confirmed verbally with the recipient. Wiring instructions will never be sent by me. Only accept them from a reliable confirmed source.