New Listing
3085 Horizon, Santa Ynez (3/2 on .91 of an acre) 789K This is what we call a fixer with a future. "Contractors delight" as the narrative says is good too. Otherwise known as "sweat equity", a property like this can make buying some elbow room actually affordable and you can work on it over time. This particular one is a very good choice as a project because it has a good location on a cul de sac street and usable land. As with the other homes on this street, as some of you will see on the aerial view, the house is set far back from the road for added privacy at the end of a long driveway. RV parking, room for furry friends and land to call your own. The bones are good. Add today's trends and you'll have yourself a nifty place in the country yet a straight shot to the high school and El Rancho market just down the street. Convenient and fun. A very interesting project. See it soon as these types of properties generally don't linger.
New Listing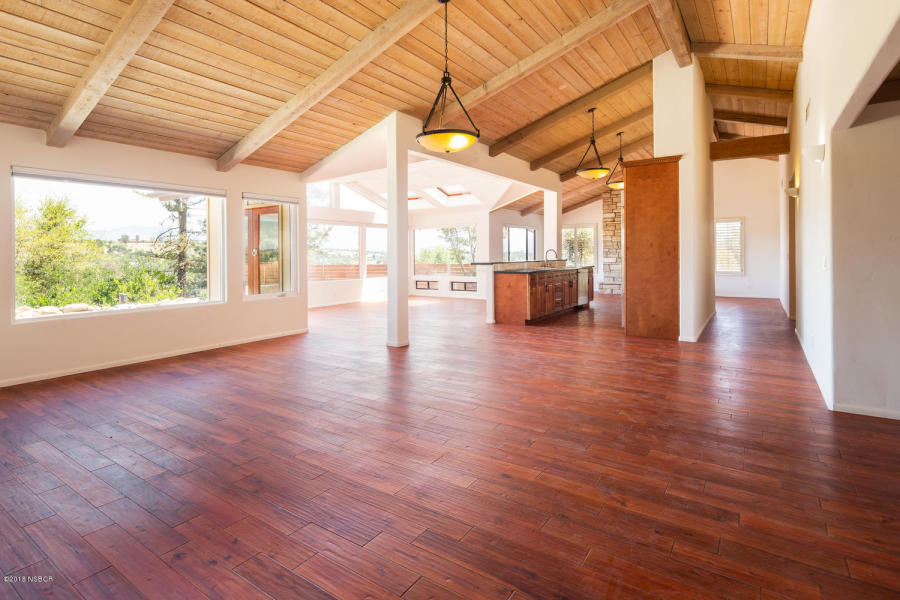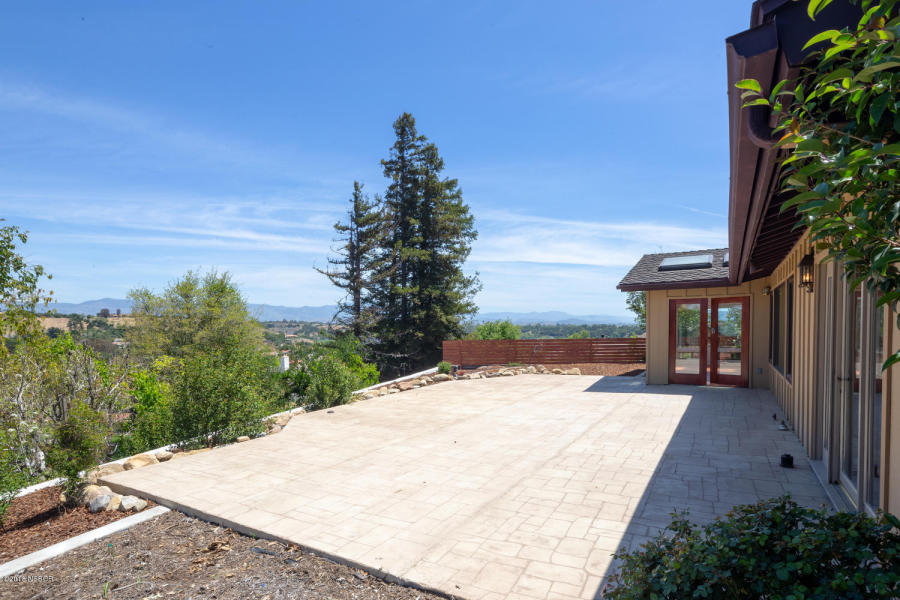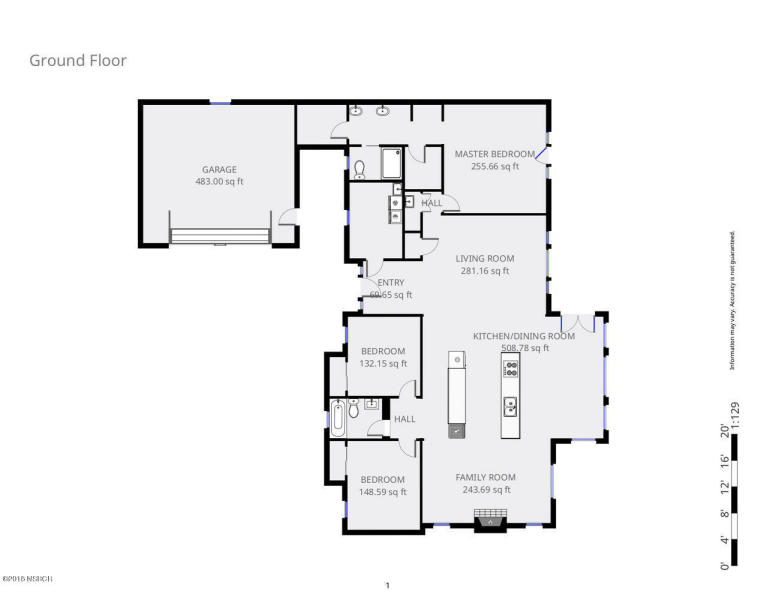 793 Alisal Rd., Solvang (3/2 on .42 of an acre) 825K This is a new listing in my own inventory so see the online photo tour at www.793Alisal.com. Some of the biggest views in the city are seen from this unique vantage point. Panoramic in nature, the views really are stunning. The house is designed so the view can be seen from almost all the rooms. With a recent redesign and remodel, the spaces are opened up and bright with a new kitchen, remodeled baths, new flooring and so much more. A private extended view patio, recently revamped landscaping and easy strolling distance to the town below, this one is fun inside and outside. If you really need a view, this could be the one. Open this weekend Saturday and Sunday 2:00 to 4:00.
New Listing
2476 Roblar, Los Olivos (main house and guest house on 4.93 acres) $2,255,000 Next to the lavender farm in Los Olivos, the location on acreage is about as good as it gets within walking distance to the village center. The aerial will show it's a straight shot from here down Grand Avenue to all the town has to offer. Flat to gently rolling land makes it all usable but still offers up really nice views in the back yard. Extensively landscaped, the campus is rich with all manner of plantings. Those of you who remember this one from 2016 will recall the newer style custom build from 2000. You can see the prior listing pics by clicking here which show more detail on the house itself. The aerial shows the easement driveway taking you well off Roblar to this secure, gated and private location with the cache of a Roblar address but none of the traffic impacts. If you have been looking for acreage close to the village in a private setting, you know how hard that is to find and how rare this offering is.
Price Reduction
2331 Janin, Santa Ynez (4/3 on 1.16 acres) Was 890K with a new price of 859K.
Price Reduction
2903 Buckboard, Solvang (main house plus legal second unit on .91 of an acre) Was $1,025,000 with a new price of 999K.
Price Reduction
2492 Janin, Solvang (4/3 on 1 acre) Was $1,095,000 with a new price of $1,049,000. Here is another property that I have to scratch my head and say "why is this property still for sale"? It's really a good one. All, and I mean all, the remodeling has already been done here. It is gorgeous. Plus it's on the view side of Janin plus the back yard is very usable compared to many other lots along this ridge. And the water is super cheap here billed out quarterly at $375. So you have an extensively remodeled home in a preferred location on usable land and with some of the least expensive water in the valley. What's not to love about all that? Seriously, it's a good one and a very good value at this new price. See it.
Price Reduction
2920 Bramadero, Los Olivos (4/3 on 5.5 acres) Was $1,799,000 with a new price of $1,735,000.
Price Reduction
1555 Alamo Pintado, Solvang (multiple homes and professional barn on 20.08 acres) Was $3,900,000 with a new price of $3,500,000. That's a healthy price reduction after only 26 days on market. Home to Quicksilver miniature horse farm presently, this location is very near famous local wineries so the sky is the limit on what someone could do with this place.
Under Contract
30 Bear Creek, Buellton (3/2 on .11 of an acre) 575K
Under Contract
1211 Petersen, Solvang (4/3 on 1.42 acres) $1,349,000
Sold
1859 Ringsted, Solvang (5/3 on .90 of acre) Listed at $1,275,000 and sold final for same, $1,275,000.
**Click on each hyperlink to see the listing agent related to each property. Property links may not open if you are using Internet Explorer as your browser. If you aren't already, please ask to be on my Daily Real Estate Update email list to receive the complete blog post with pics and aerials sent to you daily via email versus you having to remember to check my website or Facebook. Due to recent copyright issues, pics only appear on the email version. The identity of those on my list is not shared and I don't spam anyone. My daily updates are not a complete list of everything that happened today but instead events the general reader might find interesting or items you need to know to make good decisions. Readers should consult other venues of information gathering to find out more or to complete their information gathering efforts but this is a great place to start and I write every day Monday through Friday letting you know what I know. Transactions noted here were completed by myself and other Realtors.
Sharon Currie | Realtor BRE#01357602
Berkshire Hathaway Home Services BRE#01317331
Physical: 2933 San Marcos Ave #102, Los Olivos
Mailing: P O Box 778 Los Olivos CA 93441
p: 805.448.2727 f: 805.233.6461
e: sharon@sharoncurrie.com
w: Daily Blog www.sharoncurrie.com
Visit me on Facebook https://www.facebook.com/SYVRealEstate/
Read My Zillow Reviews by Clicking Here
Wire Fraud Advisory: Never wire money to a source you have not confirmed verbally with the recipient. Wiring instructions will never be sent by me. Only accept them from a reliable confirmed source.