I was reminded just the other day, and wanted to remind you, that I can give you some 3D imaging on any property. A person looking at a large parcel wanted to see how much is really usable before they flew here from somewhere else. Its a hassle to get here only to find out the property won't work so these types of 3D imagery really can help. Sometimes all you see in photos are the flat places on a 20 acre property when in reality most of it is unusable slope. Not that unusable slope is a bad thing because in fact, its a wonderful privacy barrier in most cases. But if you are looking for flat usable pasture or planting land, you can save time and rule some out by reviewing 3D aerials of an entire parcel from multiple directions, a particular slope or a region as a whole. Here are a few views as illustration. If you want to see the contours or elevations of a particular property or perhaps a particular slope, let me know. I can also produce soils reports too which while not exactly official, can tell you a lot about a parcel and its potential uses.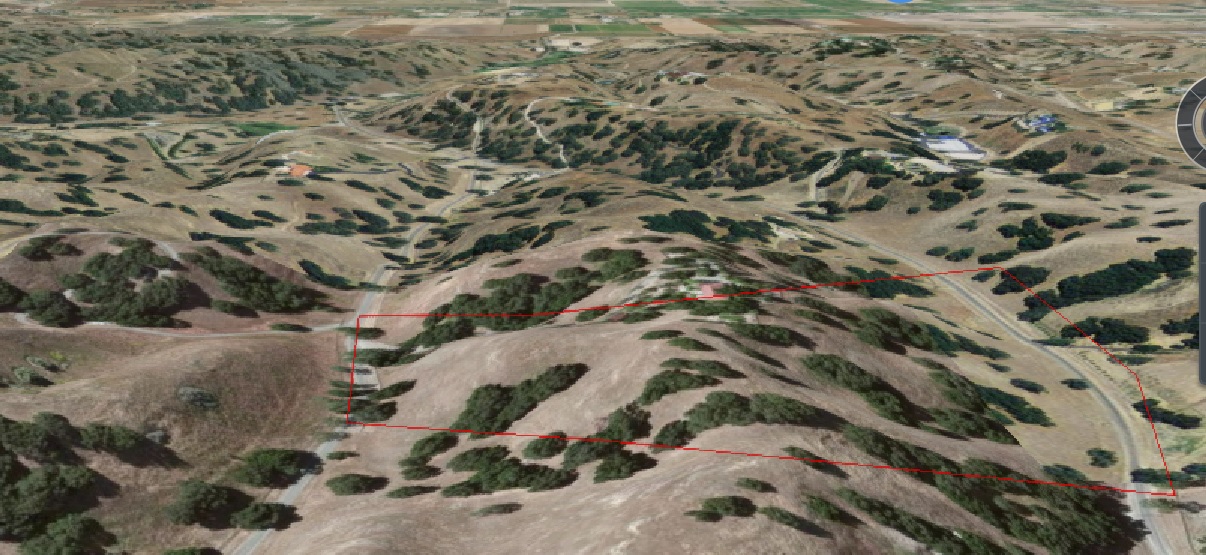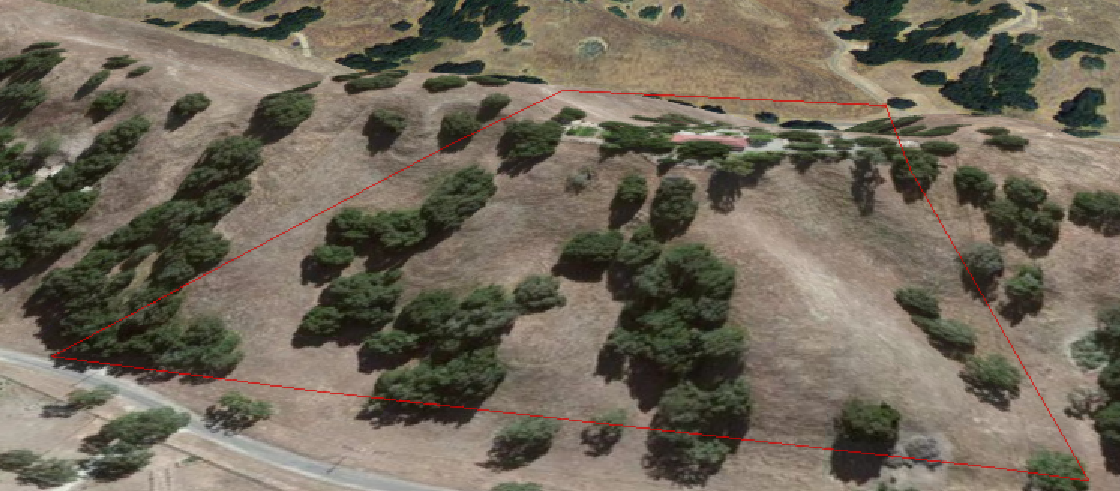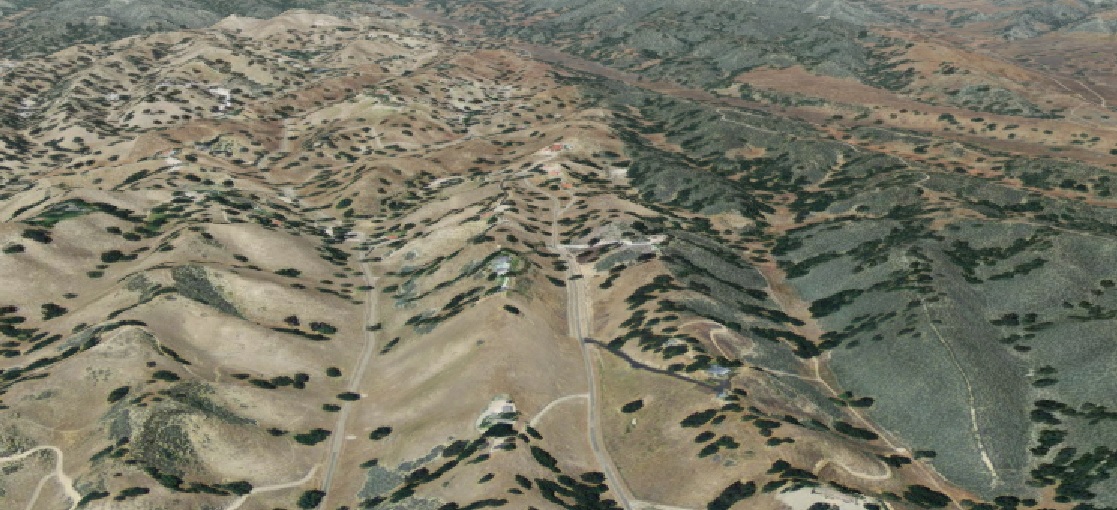 New Rental
1483 Kronborg, Solvang $3,200 per month
New Listing
2110 Railway, Los Olivos (3/2 on 1.15 acres) 925K I was really stymied by the address. Railway? This is Steel St. or so I thought. We do have Railway Ave in LO but it's mostly on the other side of highway 154 with those pretty houses along it near where Grand stops and Figueroa Mountain starts and what serves as the driveway to Matteis Tavern but if you look at it from the air, you can see how once upon a time, Railway would have gone straight through I guess. All this time I thought this bend in the road was Steele St. but instead it was Railway with no sign. Hey, you learn something new every day right? Close to town but not too close. House placed on one side of the acreage leaving plenty of undeveloped space for horses as is the current use, RV storage, gardens or boutique vineyard. A very clean good sized home at over 2,100 square feet. Interested parties should call me for more details.
New Listing
1241 Deer Trail, Santa Ynez (3/3 on 1.8 acres) $1,265,000 I wish I had an eye for design like some people have. With no artistic ability, I have to depend on other people to design beautiful things and this home definitely got that in spades. Purchased last year and completely reinvented, this home went from being already pretty nice to totally wow! See the old listing pics here and look what the kitchen morphed into. Amazing! Opened up, new kitchen, new baths, new flooring, new lighting … pretty much it's been completely renovated. It's amazing what a little (or a lot of) vision can create. One cool thing here for horsey people or those wanting to plant, there is a lovely huge flat pasture land below the house which is easy to dedicate to your passion without impacting day to day living at the house. Makes eating outside all that more amazing with this perimeter created view and visual access to your furry friends or vineyard. An interesting one for sure. Like I mentioned yesterday, the work here is done. Move in, know to the penny what the cost will be for your renovated house and start living the valley lifestyle. I think I feel a new HGTV show coming on along the lines of Love it or List It .... Buy It and Remodel or Buy It Already Done! Actually, that would be a good show. I'm taking intellectual credit for it right here!
Sold
560 Rancho Alisal, Solvang (2/2 on 1 acre) Listed at 398K and sold final for 390K. This home is in the Alisal Ranch on leased land with annual land leases.
Sold
611 #2, Central Ave, Buellton (3/3 condo) Listed at 395K and sold final for 400K.
Sold
203 Valhalla, Solvang (3/3 on .42 of an acre) Listed at $1,050,000 and sold final for $1,022,665. Gotta love that wrap around deep porch!
**Click on each hyperlink to see the listing agent related to each property. Property links may not open if you are using Internet Explorer as your browser. If you aren't already, please ask to be on my Daily Real Estate Update email list to receive the complete blog post with pics and aerials sent to you daily via email versus you having to remember to check my website or Facebook. Due to recent copyright issues, pics only appear on the email version. The identity of those on my list is not shared and I don't spam anyone. My daily updates are not a complete list of everything that happened today but instead events the general reader might find interesting or items you need to know to make good decisions. Readers should consult other venues of information gathering to find out more or to complete their information gathering efforts but this is a great place to start and I write every day Monday through Friday letting you know what I know. Transactions noted here were completed by myself and other Realtors.
Sharon Currie | Realtor BRE#01357602
Berkshire Hathaway Home Services BRE#01317331
Physical: 2933 San Marcos Ave #102, Los Olivos
Mailing: P O Box 778 Los Olivos CA 93441
p: 805.448.2727 f: 805.233.6461
e: sharon@sharoncurrie.com
w: Daily Blog www.sharoncurrie.com
Visit me on Facebook https://www.facebook.com/SYVRealEstate/
Read My Zillow Reviews by Clicking Here
Wire Fraud Advisory: Never wire money to a source you have not confirmed verbally with the recipient. Wiring instructions will never be sent by me. Only accept them from a reliable confirmed source.