Spring has sprung here. Starting to get green! Though I will say today was absolutely freezing. I was traipsing all over hill and dale with my trusty jacket being all safe and warm at home ... where I wasn't! If you venture here over the next few days, bring something warm to wear, even when the sun is out.
Happy 18th Anniversary to my husband, Chuck. 18 years today plus the 3 prior years that it took me to convince him he couldn't live without me. :) Dinner at Mattei's to celebrate which by the way, I highly recommend. They even have a vegetarian and vegan menu section (yay!).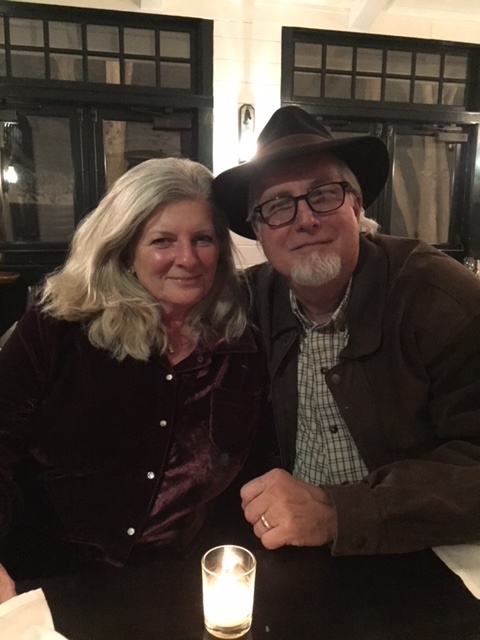 New Listing
3220 Figueroa Mountain, Los Olivos (main house and legal second residence on 18.94 acres) $3,995,000 Yes, you literally can walk or ride a bike into town from this corner of Fig Mountain and Acampo Rd. location. Some may have stayed here when this property was used as an upscale vacation rental. One of the rare modern designed offerings we have here in the valley. A lot of our home design options come from the 60's and 70's when much of the valley was built out, especially in the ranch community areas. Horse people will fall in love with the dressage arena, round pen and barn. This one is super special. This one offers contemporary clean lines that many buyers today seek but rarely find. Whereas this property sits at the entrance to the Cuerno Largo ranch community development, it is in fact not part of the ranch community and has its own private well water supply. So no HOA and no shared well for those who like to row their own boat. A fully autonomous ranch property within walking distance to the village. A rarity to be sure.
New Listing
765 Alamo Pintado, Solvang (main house and legal second residence on .58 acres) $1,139,000
Under Contract
179 Rancho Alisal Drive, Solvang (4/3 on .50 of an acre) 879K The most "done" specimen I have ever seen in the Alisal. Done to the "9's" as they say. Every speck of this home is perfectly curated. Gorgeous.
Sold
1187 Lincoln Street, Santa Ynez (.47 of an acre, land only) Listed at 250K and sold final for 202K.
**Click on each hyperlink to see the listing agent related to each property. Property links may not open if you are using Internet Explorer as your browser. If you aren't already, please ask to be on my Daily Real Estate Update email list to receive the complete blog post with pics and aerials sent to you daily via email versus you having to remember to check my website or Facebook. Due to recent copyright issues, pics only appear on the email version. The identity of those on my list is not shared and I don't spam anyone. My daily updates are not a complete list of everything that happened today but instead events the general reader might find interesting or items you need to know to make good decisions. Readers should consult other venues of information gathering to find out more or to complete their information gathering efforts but this is a great place to start and I write every day Monday through Friday letting you know what I know. Transactions noted here were completed by myself and other Realtors.
Sharon Currie | Realtor BRE#01357602
Berkshire Hathaway Home Services BRE#01317331
Physical: 2933 San Marcos Ave #102, Los Olivos
Mailing: P O Box 778 Los Olivos CA 93441
p: 805.448.2727 f: 805.233.6461
e: sharon@sharoncurrie.com
w: Daily Blog www.sharoncurrie.com
Visit me on Facebook https://www.facebook.com/SYVRealEstate/
Read My Zillow Reviews by Clicking Here
Wire Fraud Advisory: Never wire money to a source you have not confirmed verbally with the recipient. Wiring instructions will never be sent by me. Only accept them from a reliable confirmed source.