I'm writing to you from the rainy and slightly windy Santa Ynez Valley. Bad timing for those in the recent fire areas, especially the Thomas Fire, as there are mandatory evacuations down in the Santa Barbara area due to flash floods. Up here in the valley, its pretty wet but fortunately we were spared any involvement in those recent fires. We are pretty AOK here so hopefully this spot of weather won't "dampen" anyones plans to travel to or through the SYV. Personally I'm looking forward to a nice rainy night .... glass of wine, a good movie ..... 5 dogs on the sofa with me. Well, maybe not that last part! Believe me, they love any reason to stay inside and snuggle. I hope you all are safe and sound. Its a good night to stay inside.
As a reminder, if you are using Internet Explorer, you may not be able to open the links. Don't ask me why, I have no idea. I just know that some people can't open the links and Internet Explorer seems to be the common thread.
New Listing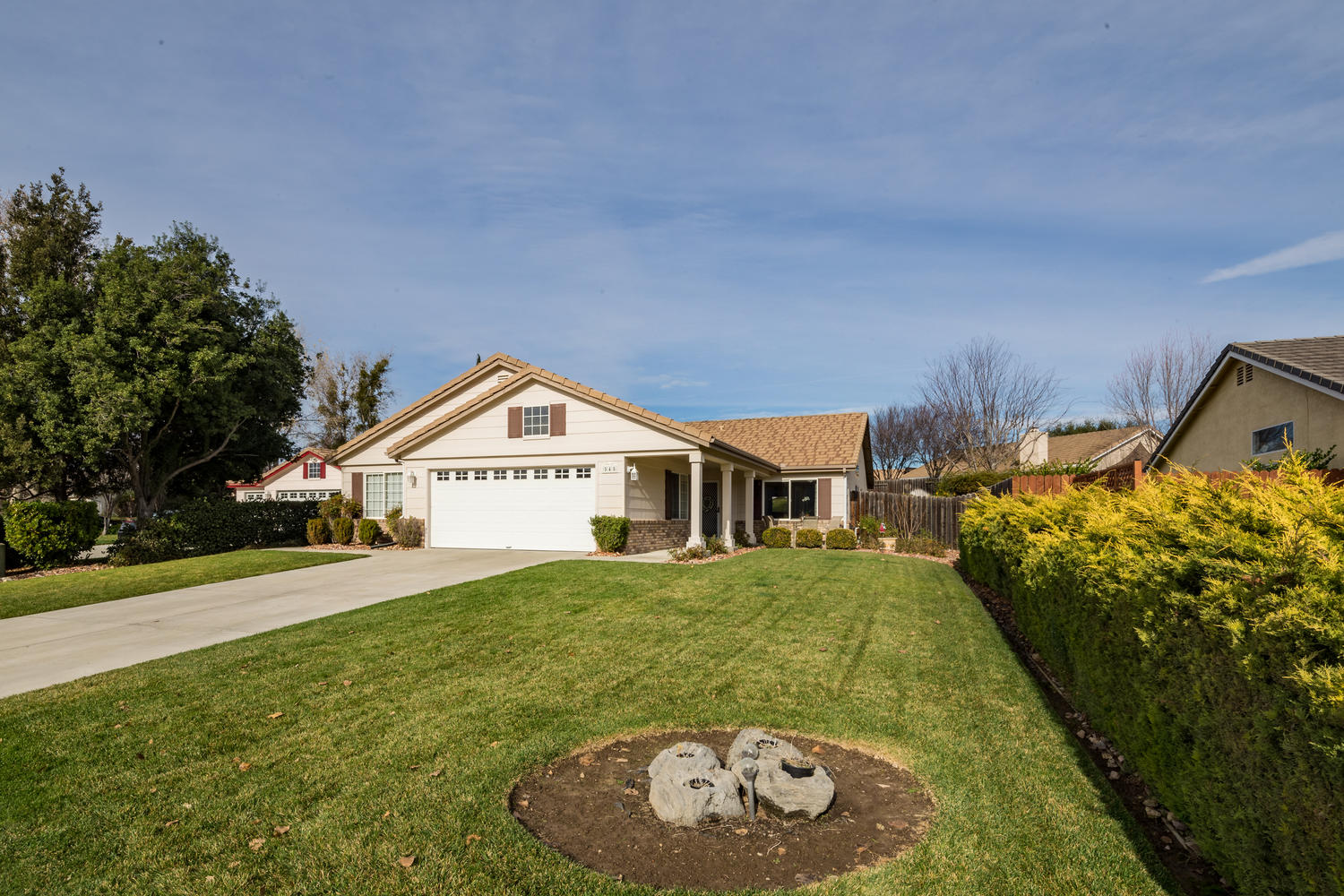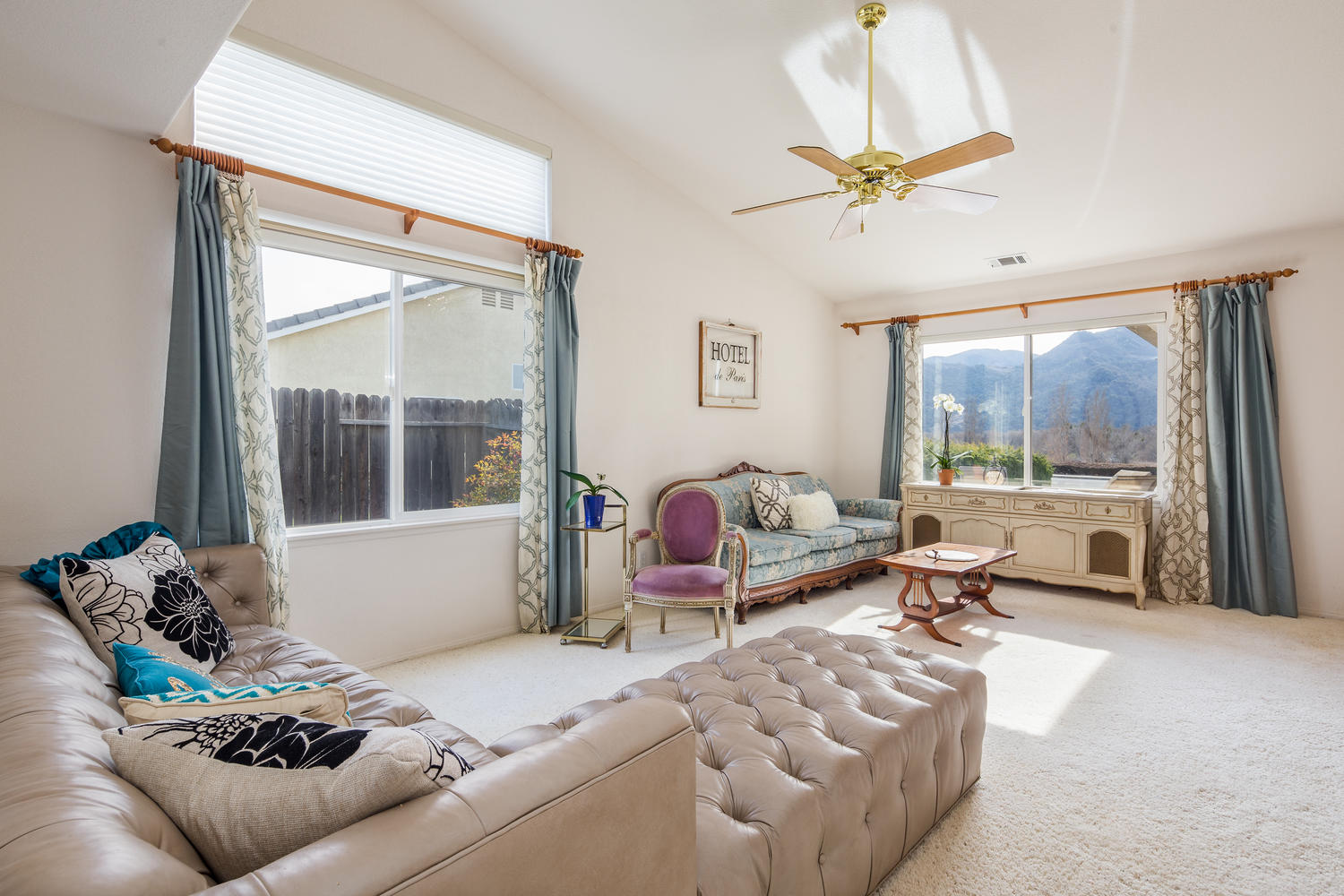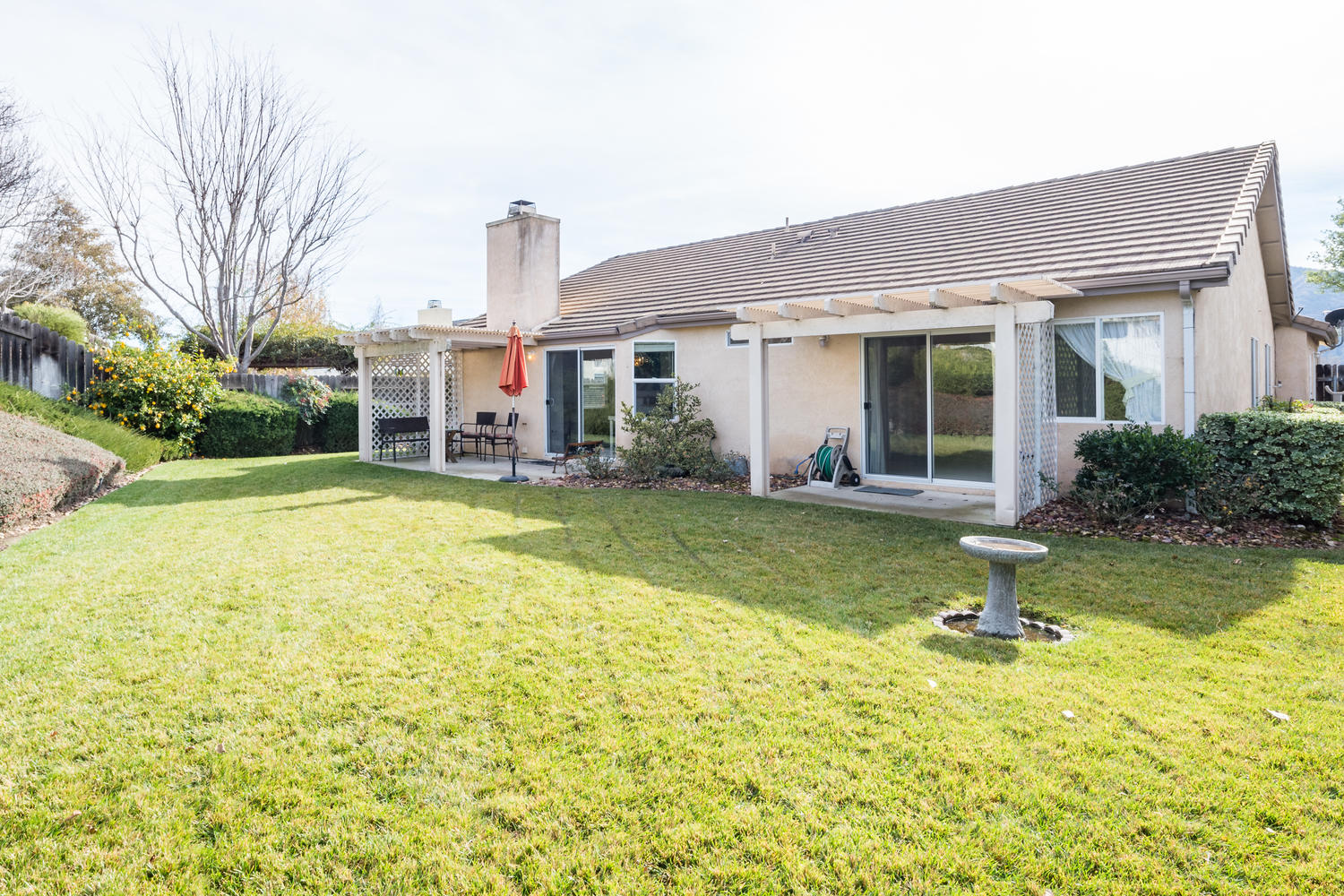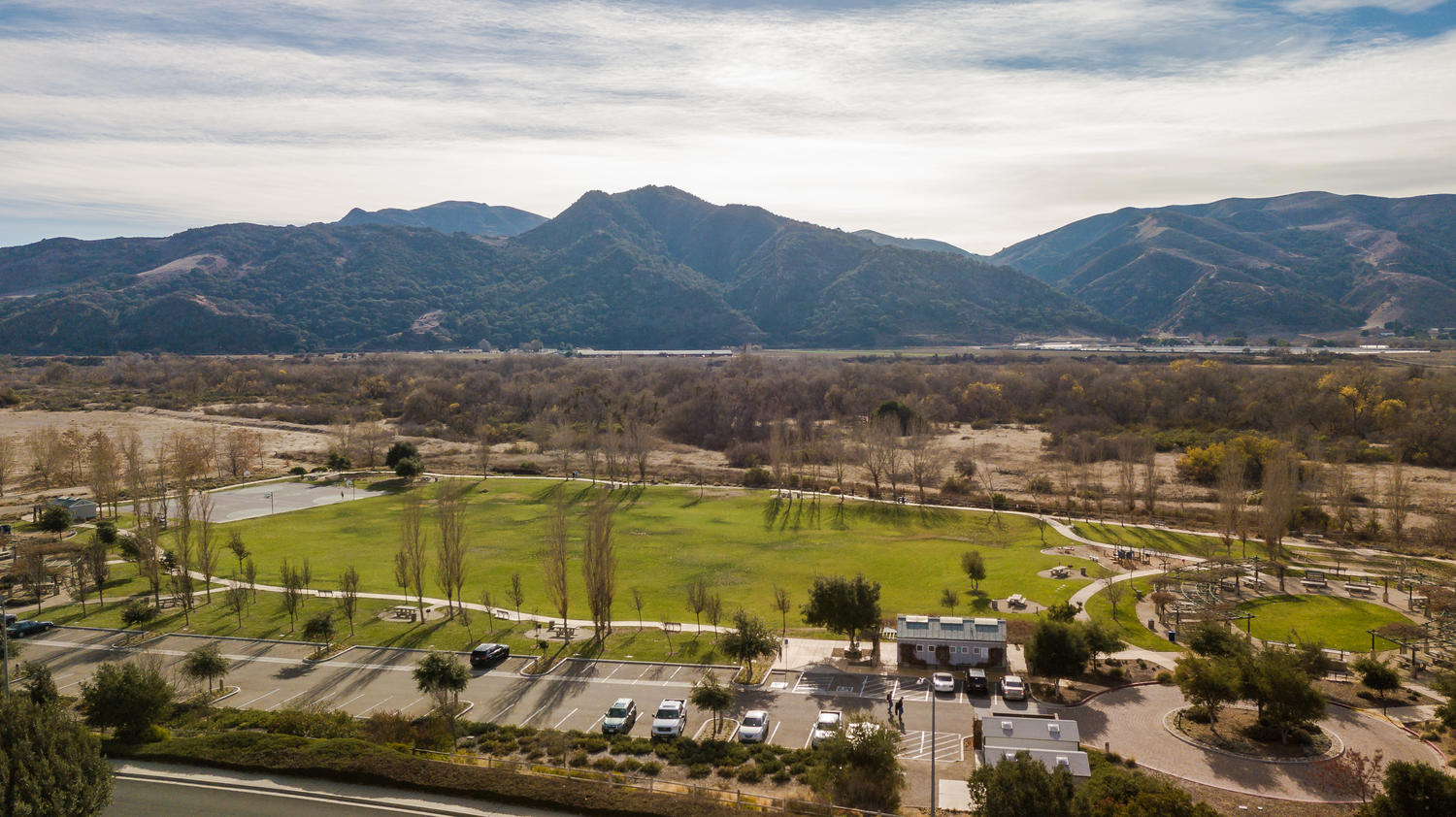 545 Meadow View Drive, Buellton (3/2 + office on .21 of an acre) 649K Here is a new one in my own inventory. I mentioned it on Friday but today I brought it live. I love my photographer, Jeremy Best. He came yesterday and took the photos, flew his drone and did the custom floor plan. Jeremy had all back to me and ready to go the same day which is unheard of in that industry. The guy is amazing. Check out the drone photography which shows you the amazing Riverview Park which is literally right outside the front door of this pretty home. South facing so very light and bright, its got a great floor plan, large kitchen in this model, huge garage with dedicated shop space and so much more. The laundry room in this model is my favorite, its huge! The master is nice and this model sports a walk in closet. All applicances are included and there is A/C for those hot months coming up. For the money, its pretty hard if not impossible to beat this big view home. It absolutely will not last so if you want to see it I would speed up my plans to do so if I were you. Call or text me direct at 805.448.2727. Depending on weather, I'll have it open this weekend if availability lasts that long. Its a good one!
New Listing
2081 Rebild, Solvang (3/2 on .26 of an acre) 749K Creekside is doing very well these days and mid 7's is starting to be a standard price range in this once upon a time lower priced neighborhood. This is one of the larger models with almost 1800 square feet. I adore the wood ceiling in this home. The real bonus here is the permitted almost 400 square foot detached shop in the back yard. What a person could do with that space is only limited by their imagination. Shop, she shed, man cave, gym, home office, teen hang out or just for storage. The home is in very good condition and located on an interior street on the non hospital side of Rebild. Creekside is very popular due in large part to the generous all usable parcels, well cared for neighborhood appeal and central location. You can literally walk to the grocery store and restaurants from here if you wanted to. Take a look. Probably won't last overly long. Permitted outbuildings are in very high demand.
New Listing
1775 Still Meadow, Ballard (main house plus 2nd residence on 5.79 acres) $5,250,000
Price Adjustments
3140 Box Canyon, Santa Ynez (main house plus guest house on just under 12 acres) Was $1,995,000 with a new price of $1,795,000. Now thats what I call a price reduction! The price reduction notwithstanding, this property has always been a favorite of mine. Unlike many other homes in this area, this home has been extensively remodeled since 1979. It is quite unique, very dramatic and has some of the best views in the valley. Its built solid and in just a tad under 3900 square feet, its the perfect size for those wanting space but not too much space. Great floor plan for having main house guests over but not under foot. The guest facilities in what used to be the barn is quite nice and was also remodeled to a very high standard. I like the topography of this parcel with a lot of usable unlike some that are instead very steep. Tennis anyone? Very horse friendly as well with trails nearby. Beautiful pool, not too big and not too small, with gorgeous views. Box Canyon is in the ranch community area but not in the boonies so conveniences are still very accessible. Value seekers in the luxury market will want to see this one. It offers a lot for the money and represents a very good purchase from a quality, location and wow factor standpoint. See it.
1762 Viborg, Solvang Was 868K with a new price of 850K.
2100 Adobe Canyon, Ballard Was $1,375,000 with a new price of $1,329,000.
Sold
3544 Cerrito, Santa Ynez (3/2 on .23 of an acre) Listed at 649K and sold final for 635K.
**Click on each hyperlink to see the listing agent related to each property. Property links may not open if you are using Internet Explorer as your browser. If you aren't already, please ask to be on my Daily Real Estate Update email list to receive the complete blog post with pics and aerials sent to you daily via email versus you having to remember to check my website or Facebook. Due to recent copyright issues, pics only appear on the email version. The identity of those on my list is not shared and I don't spam anyone. My daily updates are not a complete list of everything that happened today but instead events the general reader might find interesting or items you need to know to make good decisions. Readers should consult other venues of information gathering to find out more or to complete their information gathering efforts but this is a great place to start and I write every day Monday through Friday letting you know what I know. Transactions noted here were completed by myself and other Realtors.
Sharon Currie | Realtor BRE#01357602
Berkshire Hathaway Home Services BRE#01317331
Physical: 2933 San Marcos Ave #102, Los Olivos
Mailing: P O Box 778 Los Olivos CA 93441
p: 805.448.2727 f: 805.233.6461
e: sharon@sharoncurrie.com
w: Daily Blog www.sharoncurrie.com
Visit me on Facebook https://www.facebook.com/SYVRealEstate/
Read My Zillow Reviews by Clicking Here
Wire Fraud Advisory: Never wire money to a source you have not confirmed verbally with the recipient. Wiring instructions will never be sent by me. Only accept them from a reliable confirmed source.