Price Change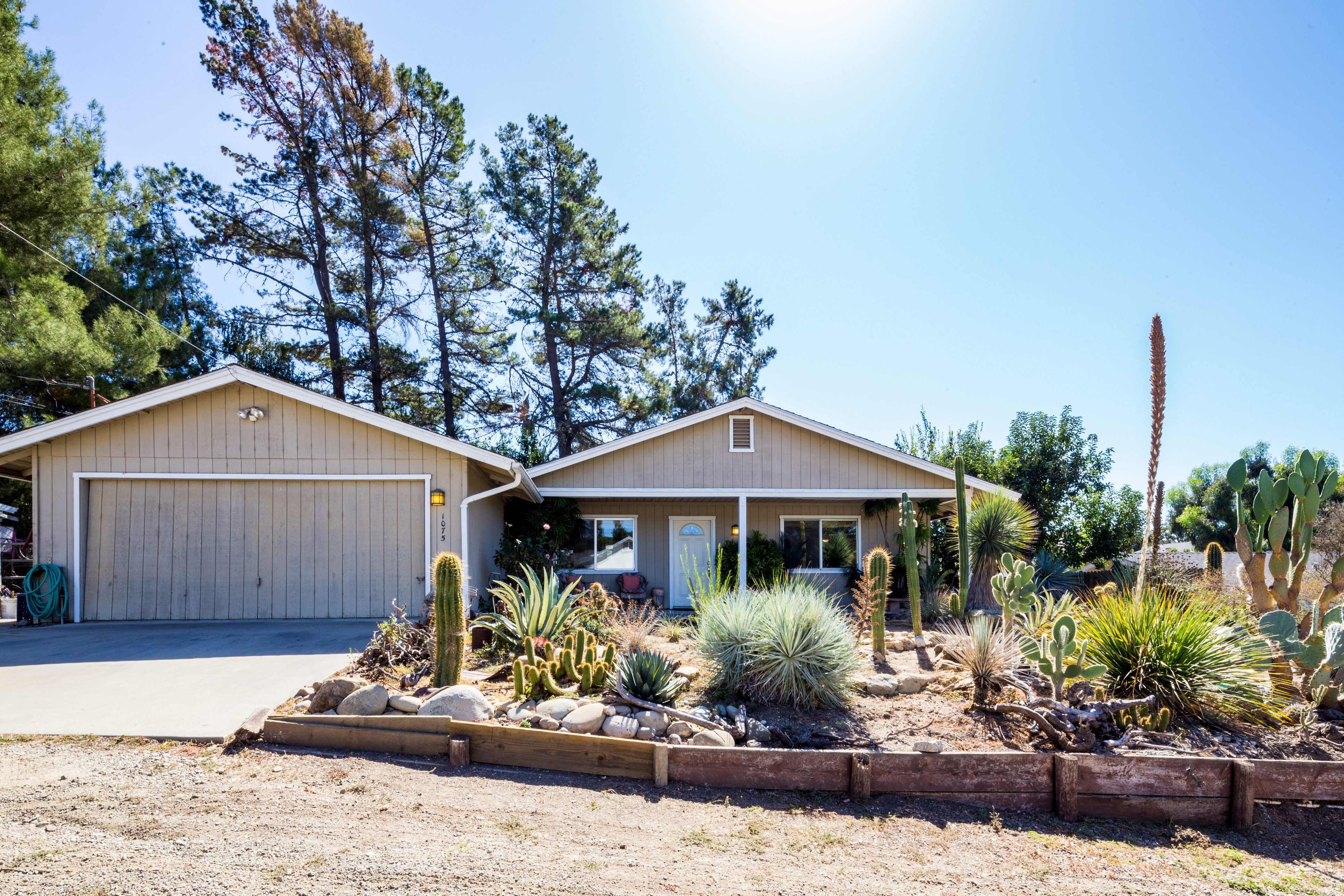 1075 Tyndall, Santa Ynez (3/2 on .23 of an acre) This is a listing in my own inventory so visit the dedicated website for this home at www.1075Tyndall.com. Was already very well priced at 585K but now even better at 565K. Great starter home, move down, move up from a condo or rental ... pretty much fits MANY life styles and life change events. For the money, its hard to get as private as this home is. Need some space but can't afford the zero's that go along with that? This one is a great place to look at. It is quiet and private yet you can still literally walk to all the good stuff in downtown Santa Ynez. If you are shopping in the 5's and Buellton is not on your radar, then seriously check this one out. It is definitely priced right.
Under Contract
466 Hawk Canyon, Buellton (4/4 on .16 of an acre) 769K This is a listing in my own inventory. Check out the website at www.466HawkCanyon.com. Over 3200 square feet of like new home. Your housing dollar stretches a lot farther in Buellton.
Under Contract
1932 Viborg, Solvang (3/2 on .50 of an acre) 819K
Under Contract
49 Six Flags, Buellton (3/2 on .12 of an acre) 569K This is the big model.
Sold
3720 Baseline, Santa Ynez (ranch estate on 45 acres) Listed at $4,950,000 and sold final for $3,400,000.
**Click on each hyperlink to see the listing agent related to each property. If you aren't already, please ask to be on my Daily Real Estate Update email list to receive the complete blog post with pics and aerials sent to you daily via email versus you having to remember to check my website or Facebook. Due to recent copyright issues, pics only appear on the email version. The identity of those on my list is not shared and I don't spam anyone. My daily updates are not a complete list of everything that happened today but instead events the general reader might find interesting or items you need to know to make good decisions. Readers should consult other venues of information gathering to find out more or to complete their information gathering efforts but this is a great place to start and I write every day Monday through Friday letting you know what I know. Transactions noted here were completed by myself and other Realtors.
Sharon Currie | Realtor BRE#01357602
Physical: 2933 San Marcos Ave #102, Los Olivos
Mailing: P O Box 778 Los Olivos CA 93441
p: 805.448.2727 f: 805.233.6461
e: sharon@sharoncurrie.com
w: Daily Blog www.sharoncurrie.com
Visit me on Facebook https://www.facebook.com/SYVRealEstate/
Read My Zillow Reviews by Clicking Here
Wire Fraud Advisory: Never wire money to a source you have not confirmed verbally with the recipient. Wiring instructions will never be sent by me. Only accept them from a reliable confirmed source.
CONFIDENTIALITY NOTICE: This e-mail message and all attachments are intended solely for the use of the intended recipient or entity and may contain legally privileged and confidential information. If the reader of this message is not the intended recipient, you are hereby notified that any reading, disclosure, dissemination, distribution, copying or other use of this message or any attachments is strictly prohibited. If you have received this message in error, please notify us immediately by replying to the sender of this message and delete this message and all attachments, including all copies or backups thereof, from your system.