New Listing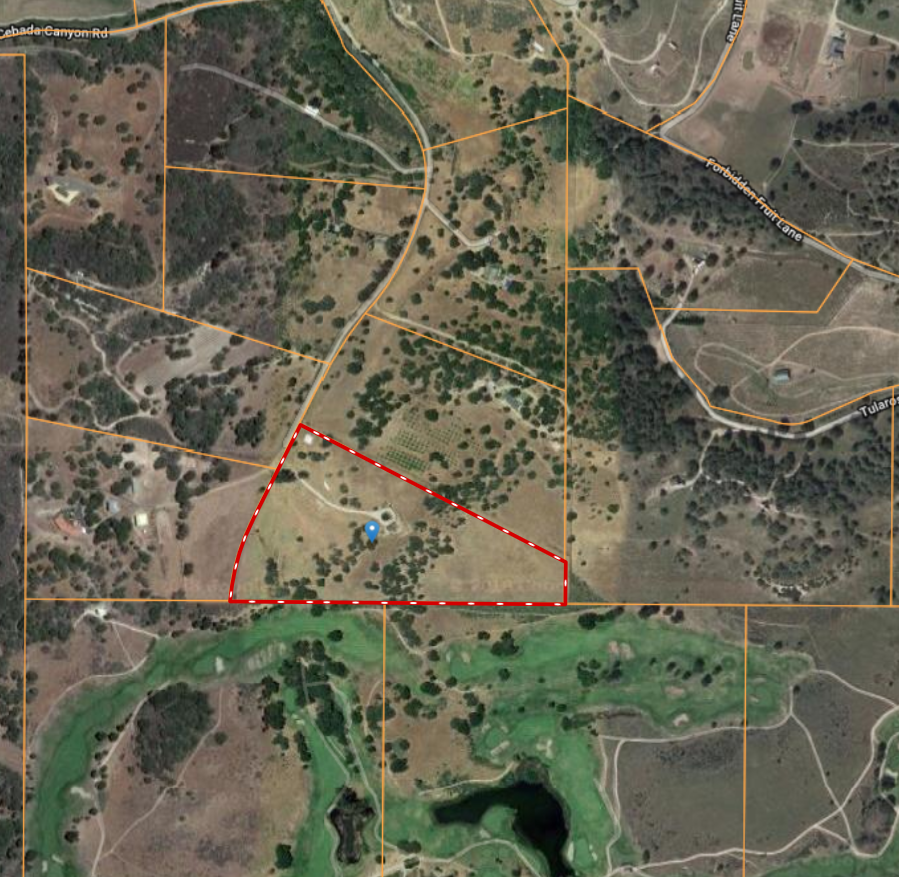 2020 Cebada Canyon Road, Lompoc (21+ acres, land value only) 495K Older not habitable home on site might hopefully mean there is already a well here ... check that out directly. Pricing reflects value of land only, not the structure and wow, what a value! A lot of this parcel is usable and it backs up to the golf course. Cebada address but well off the main road on a long driveway. I'm a big fan of Cebada Canyon. Its a little cooler there due to the marine influence from Lompoc. I like the natural flora and fauna in here and its quite a bit more laid back than ranch communities in the valley. Its very private but has a community spirit. You can nip into downtown Lompoc for groceries or drive into Buellton as well. Country living at a fraction of the cost of the SYV proper.
New Listing
1247 Pistache Avenue, Solvang (4/4 on .24 of an acre) 925K One of the larger Skytt plans at over 2200 square feet.
Price Reduction
5200 Zaca Station Road, Los Olivos (main house and guest house on 64+ acres) Was $8,900,000 with a new price of $6,900,000. It isn't every day we see a mega 2 million price reduction like this. Even so, the property stands alone in terms of quality, design and wow factor. In fact, it appeared recently on my favorites list in its price point. This estate is the total package. For the discerning buyer who is looking for something nobody else has, definitely come and see this one. Corner of Zaca Station and Foxen Canyon, its a pretty easy straight shot down Zaca to the 101.
Under Contract
155 Rancho Alisal Drive, Solvang (3/3 on .62 of an acre) 499K On leased land in the Alisal. Land lease fixed at one of the lowest around at $18,360 until 2029!
Under Contract
365 St Joseph Street, Los Alamos (3/3 on .11 of an acre) 579K
Under Contract
876 Kolding Avenue, Solvang (3/2 on .47 of an acre) 685K One of the largest models in Creekside at almost 2,400 square feet.
Under Contract
3352 Numancia, Santa Ynez (3/3 on .54 of an acre) 725K This is a listing in my own inventory. Superior remodel!
Under Contract
1260 Hager Lane, Buellton (3/3 on 1 acre) 899K
Sold
2355 Hidden Hills Road, Solvang (3/2 on 10+ acres) Listed at $1,775,000 and sold final for $1,750,000. Went in multiple offer after the recent price reduction. Original price $1,945,000 with 95 days on market.
Off Market
555 Meadow View Drive, Buellton 669K
616 Valley Oak Road, Solvang $1,149,000
**Click on each hyperlink to see the listing office related to each property. Property links may not open if you are using Internet Explorer as your browser. Transactions noted here were completed by myself and other Realtors. I clearly identify those that I participated in. The hyperlink to each listing shows the listing office name if you would like to contact them directly. If you aren't already, please ask to be on my Daily Real Estate Update email list to receive the complete blog post with pics and aerials sent to you daily via email versus you having to remember to check my website or Facebook. Due to recent copyright issues, pics only appear on the email version. The identity of those on my list is not shared and I don't spam anyone. My daily updates are not a complete list of everything that happened today but instead events the general reader might find interesting or items you need to know to make good decisions. Readers should consult other venues of information gathering to find out more or to complete their information gathering efforts but this is a great place to start and I write every day Monday through Friday letting you know what I know.
Sharon Currie | Realtor DRE#01357602
Berkshire Hathaway Home Services BRE#01317331
Physical: 2933 San Marcos Ave #102, Los Olivos
Mailing: P O Box 778 Los Olivos CA 93441
p: 805.448.2727 f: 805.233.6461
e: sharon@sharoncurrie.com
w: Daily Blog www.sharoncurrie.com
Visit me on Facebook https://www.facebook.com/SYVRealEstate/
Read My Zillow Reviews by Clicking Here
Wire Fraud Advisory: Never wire money to a source you have not confirmed verbally with the recipient. Wiring instructions will never be sent by me. Only accept them from a reliable confirmed source.