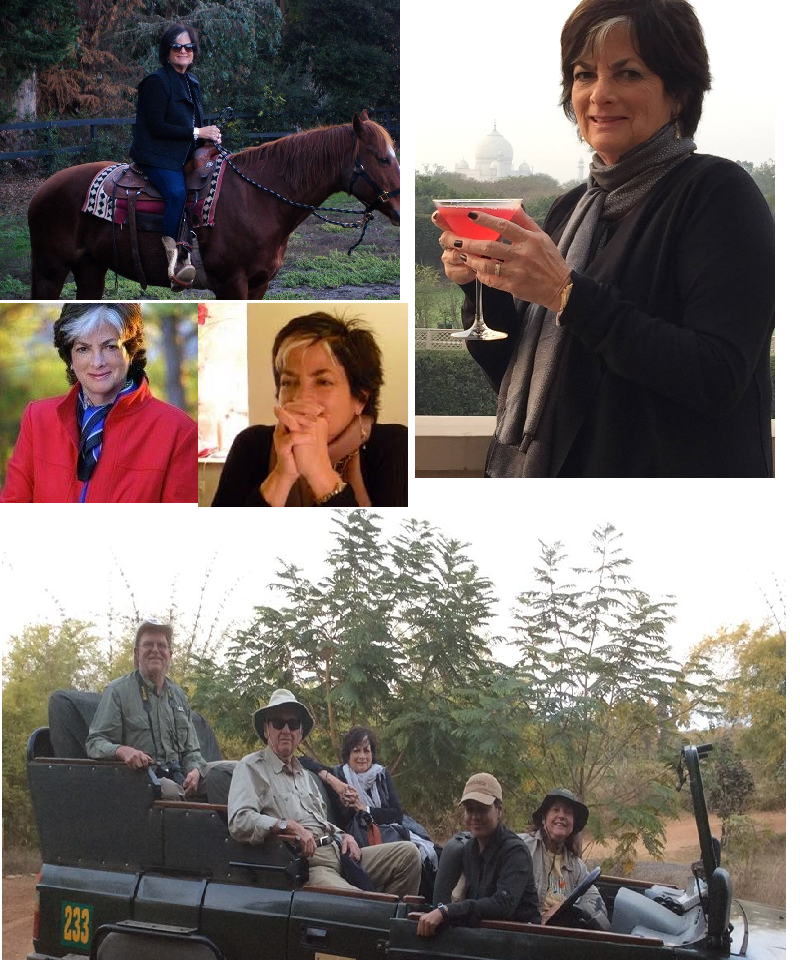 The real estate community lost a top agent and I lost a close friend today in the untimely passing of Doris Banchik. Some of you out there knew Doris and may remember her rival real estate blog, Santa Ynez Uncorked. Friend, mentor, top producer Realtor, feisty protector, over achiever, wise beyond her years, brilliant scholar, imaginative marketer, lover of fine homes, world traveler and most important of all, a great humanitarian and kind gentle soul. Even so, you always knew where you stood with Doris. She was a no BS, cut to the chase, say it like it is believer in the truth and doing right by your fellow humans. Doris was also a snappy dresser who always looked like a million bucks and enjoyed beautiful things, places, food, good books and interesting people. Her journey through illness was an example to everyone of how to make the best of everthing, live and breath optimism, never give up and fight to the end. A braver woman I have never, and will never, know. The valley lost a special person today. Along with her went a piece of my heart.
Price Adjustment
4333 Tims Rd, Santa Ynez (20.9 acres, land only) Was 799K with a new price of 699K. This is not the actual address but one near by to approximate location. Directions are Roblar to Calzada, to Woodstock, left on Tims Road all the way to the end on left.
Under Contract
98 Six Flags, Buellton (3/2 on .14 of an acre) 595K
Under Contract
3570 Cerrito, Santa Ynez (4/3 on .29 of an acre) 775K
Sold
1710 Still Meadow, Ballard (main house and guest house on 8.96 acres) I reported this as in escrow yesterday. Actually it had been in process for some time but not reflected that way on the MLS so you didn't see it until yesterday. Listed at $3,295,000 and sold final to my own clients for $2,800,000. This is a world class estate property built with exacting precision and quality by Mark Hemming. Say no more. Its gorgeous. Many thanks to my clients who certainly did their homework and because of that, ended up buying a property that suits them perfectly. Never settle unless you have to is a good mantra! I couldn't be more pleased how this property fits the need and I know many happy memories will originate here. I'll miss showing them property but am comforted knowing I made good friends along the way.
Sold
1418 Remington, Santa Ynez (4/3 on 1.02 acres) Listed at $1,165,000 and sold final for $1,127,000. A very pretty home with a classic great room floor plan on a huge corner parcel.
**Click on each hyperlink to see the listing agent related to each property. If you aren't already, please ask to be on my Daily Real Estate Update email list to receive the complete blog post with pics and aerials sent to you daily via email versus you having to remember to check my website or Facebook. Due to recent copyright issues, pics only appear on the email version. The identity of those on my list is not shared and I don't spam anyone. My daily updates are not a complete list of everything that happened today but instead events the general reader might find interesting or items you need to know to make good decisions. Readers should consult other venues of information gathering to find out more or to complete their information gathering efforts but this is a great place to start and I write every day Monday through Friday letting you know what I know. Transactions noted here were completed by myself and other Realtors.
Sharon Currie | Realtor BRE#01357602
Physical: 2933 San Marcos Ave #102, Los Olivos
Mailing: P O Box 778 Los Olivos CA 93441
p: 805.448.2727 f: 805.233.6461
e: sharon@sharoncurrie.com
w: Daily Blog www.sharoncurrie.com
Visit me on Facebook https://www.facebook.com/SYVRealEstate/
Read My Zillow Reviews by Clicking Here
Wire Fraud Advisory: Never wire money to a source you have not confirmed verbally with the recipient. Wiring instructions will never be sent by me. Only accept them from a reliable confirmed source.
CONFIDENTIALITY NOTICE: This e-mail message and all attachments are intended solely for the use of the intended recipient or entity and may contain legally privileged and confidential information. If the reader of this message is not the intended recipient, you are hereby notified that any reading, disclosure, dissemination, distribution, copying or other use of this message or any attachments is strictly prohibited. If you have received this message in error, please notify us immediately by replying to the sender of this message and delete this message and all attachments, including all copies or backups thereof, from your system.