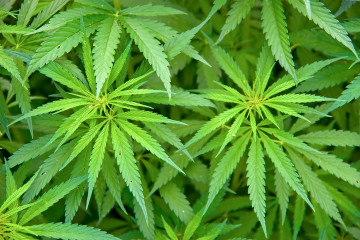 The ongoing saga of cannabis cultivation versus land use issues continues. The next public ad hoc meeting is scheduled for June 30th which frankly is sort of dumb. That Friday is the kickoff to a long weekend for a lot of folks for the 4th of July holiday. My guess is a lot of people on both sides of the fence who are concerned and want to be informed or take part will not be in attendance. Very poor choice of timing if public input is desired but an excellent one if poor attendance is the goal. This meeting is in Santa Maria at the Betteravia complex, June 30th 2:00 to 4:00. Click here for the meeting information flyer.
P.S. I'm not a supporter in most locations as I believe close proximity cannabis cultivation does and will negatively impact the enjoyment and value of neighboring residential properties.
New Listing
262 Riverview Drive, Buellton (4/3 on .16 of an acre) 629K On the perimeter facing the farm parcels in Meadowridge. This is one of the largest Meadowridge plans at over 1900 square feet. Clean as a whistle too. Truly great family friendly neighborhood though over the years many of the original owners have stayed even though their kids left so now we have a nice mix of all ages. The best park in the entire valley is just down the street and accessed without having to cross the highway. Great location for commuters and all conveniences are very close by. Its a good one!
New Listing
3296 Glengary, Santa Ynez (3/2 on 1.07 acres) 959K Skyline Park cutie. At the back of the development, end of cul de sac. Very economical water.
New Price
258 Dairyland, Buellton (3/? baths on .15 of an acre) Was $594,900 with a new price of 590K. That is a small reduction but it does bring this well priced property back to our consciousness. If you don't need the perimeter location or extra bedroom, this home also in Meadowridge may be just the thing. It is also in excellent condition with very good care and maintenance. Interesting back yard as well.
**If you aren't already, please ask to be on my Daily Real Estate Update email list to receive the complete blog post with pics and aerials sent to you daily via email versus you having to remember to check my website or Facebook. Due to recent copyright issues, pics only appear on the email version. The identity of those on my list is not shared and I don't spam anyone. My daily updates are not a complete list of everything that happened today but instead events the general reader might find interesting or items you need to know to make good decisions. Readers should consult other venues of information gathering to find out more or to complete their information gathering efforts but this is a great place to start and I write every day Monday through Friday letting you know what I know.
Sharon Currie | Realtor
Physical: 2933 San Marcos Ave #102, Los Olivos
Mailing: P O Box 778 Los Olivos CA 93441
p: 805.448.2727 f: 805.233.6461
e: sharon@sharoncurrie.com
w: Daily Blog www.sharoncurrie.com
Visit me on Facebook https://www.facebook.com/SYVRealEstate/
Read My Zillow Reviews by Clicking Here
CalBRE#: 01357602